What is sustainable e-commerce according to German consumers?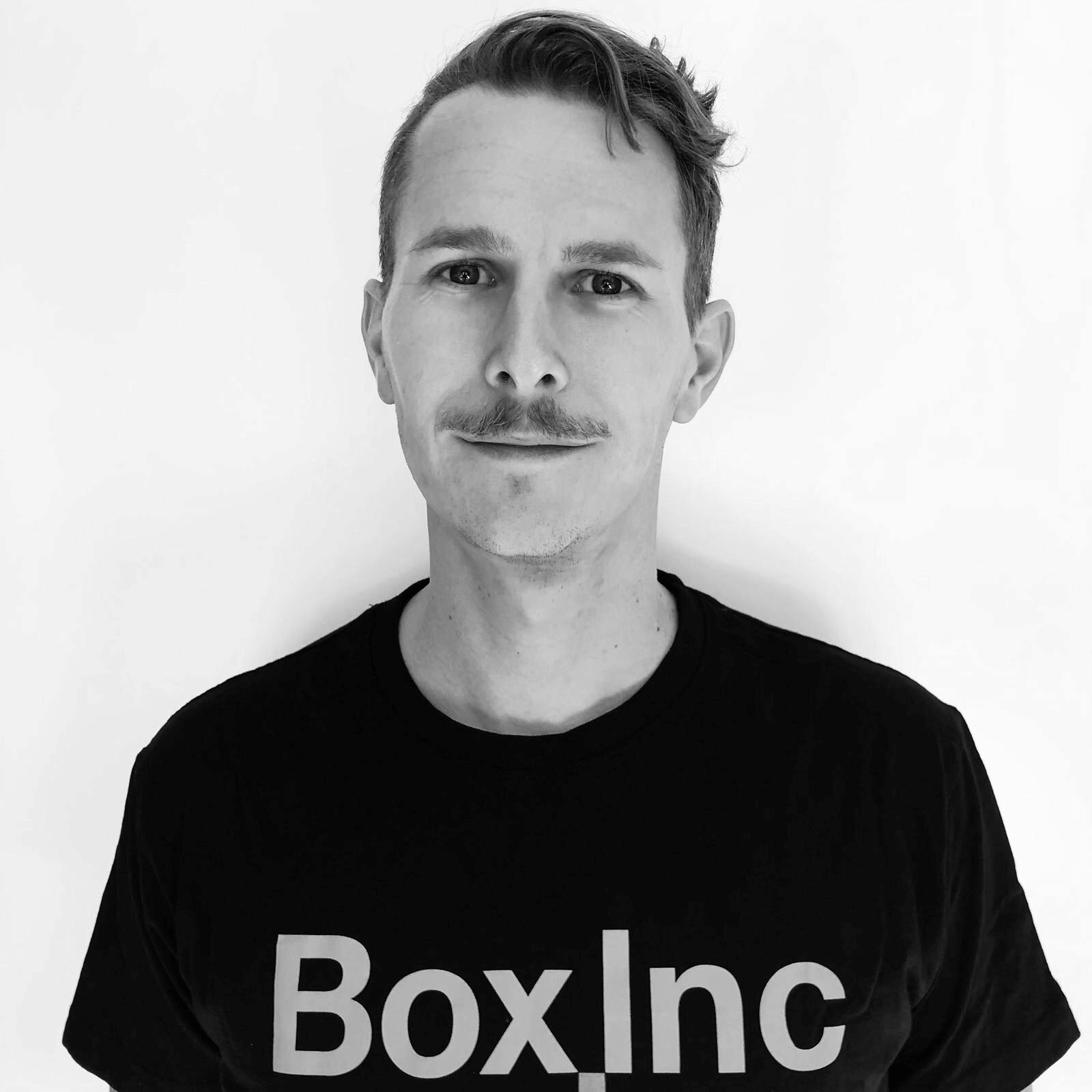 by Mikael Fristedt Westre
CEO
May 26, 2021
Due to the Corona crisis and the resulting closures of many stores, online shopping experienced a renewed boom. In this context, the topic of sustainability comes up again and again. Is traditional retail really that much more environmentally friendly than online retail? If you believe the recently published study by Oliver Wyman and Logistics Advisory Experts GmbH, the carbon footprint of online retailing is actually lower than that of offline retailing. This is mainly due to the energy consumption of the buildings and the way of customers going to the store. So can consumers continue to shop online without a guilty conscience?
Box Inc, together with YouGov, conducted a Germany-wide survey* in April 2021 and found that consumers believe exactly the opposite of the Oliver Wyman study: they consider stationary retail to be much more sustainable. This discrepancy shows that online retail has a clear task – and that is to educate consumers about sustainability and show how sustainable online retail really is. At the same time, however, it is also important to understand which criteria still need to be optimized.
In the course of the study, Box Inc primarily wanted to elicit consumers' opinions on the topic of sustainability in online retail: What does sustainability mean to individuals? How do they think online retail can become more sustainable? In order to map the complexity of the sustainability aspect of online retail as comprehensively as possible, Box Inc looked at the topic from different angles and included factors such as shipment, returns, packaging, and emissions offsetting.
Online retailing in everyday life
The results of the study show how anchored online retail is in everyday life and the variety of products consumers buy online: A majority buy electronics once a year. Concerning apparel or beauty, the buying frequency is higher, but only a few would purchase them on a weekly basis, which is the most common frequency for consumers buying groceries and food online. 
Online vs. offline
Around half of respondents believe it is more sustainable to buy in store than online, only one tenth think that buying online is more sustainable. This shows a clear discrepancy between factual reality and consumer opinion, as the Oliver Wyman study mentioned above proves just the opposite.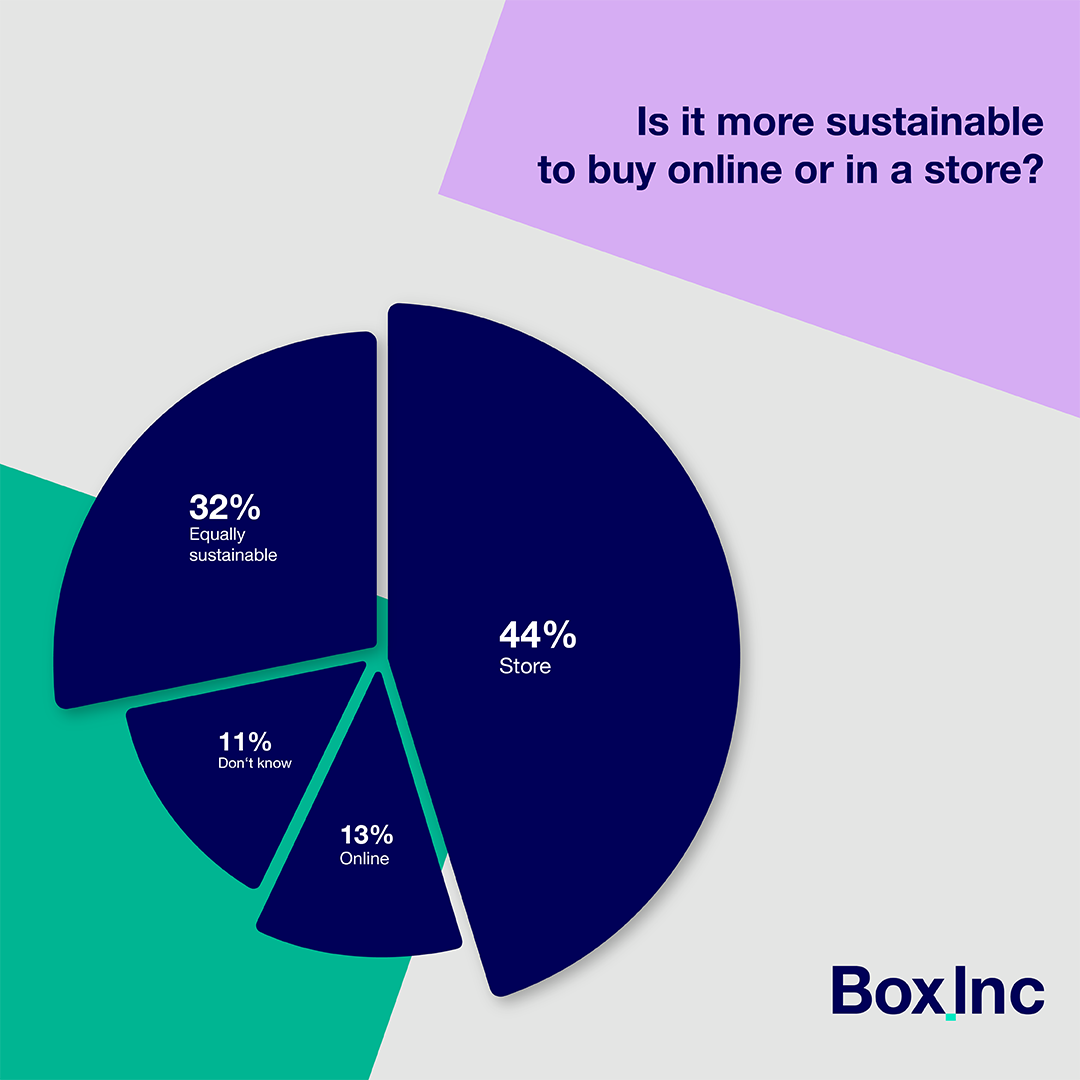 Is buying online a sustainable way of shopping?
Almost half of the consumers don't believe that online shopping is sustainable. Strikingly, almost one third of the respondents are unsure whether it is a sustainable way of buying or not. To elaborate which factors may cause the respondents to think that it is not a sustainable way of shopping, we took a closer look.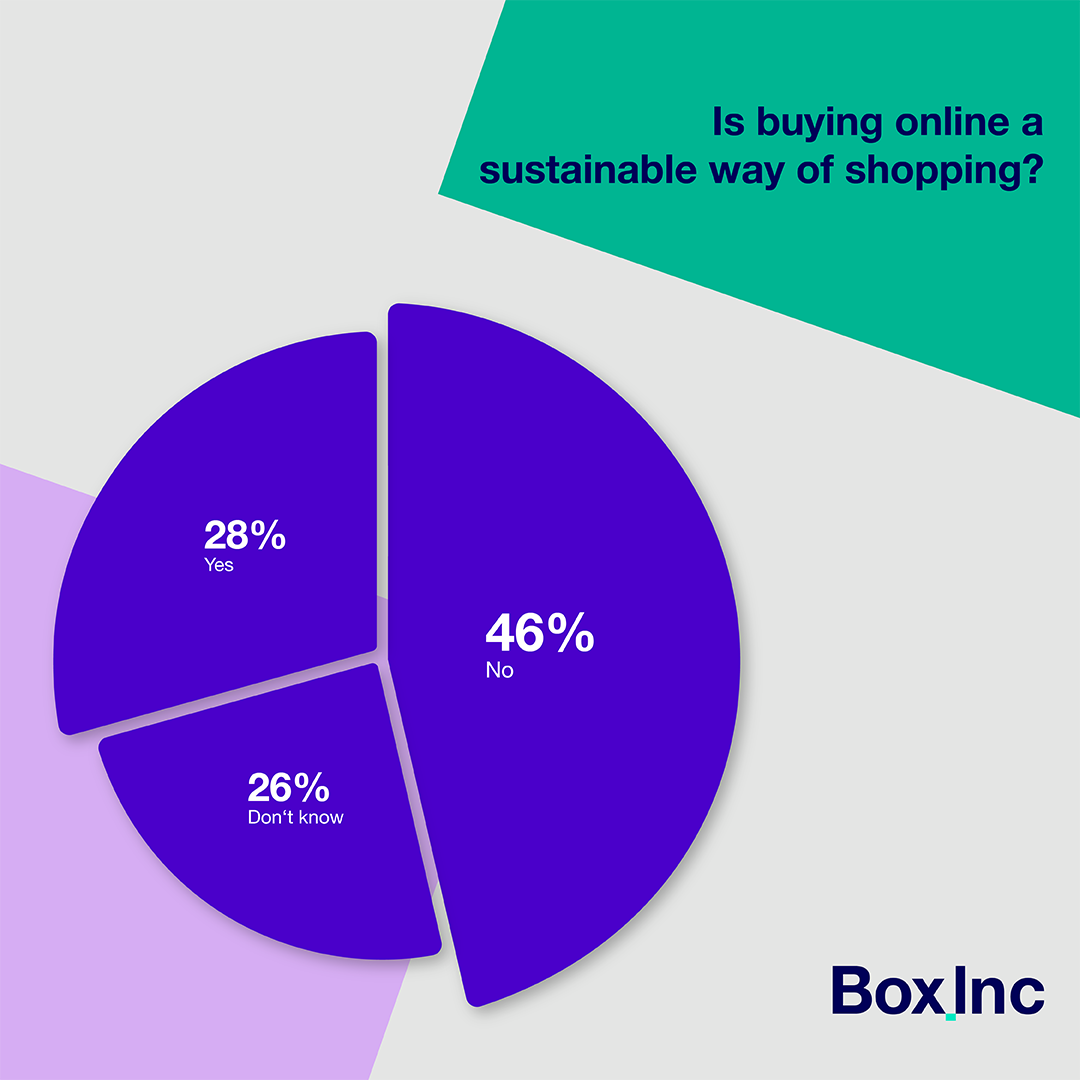 Shipments
Transportation is one of the most critically appraised factors when it comes to the issue of sustainability in online retailing. Around half of respondents (49%) believe that the transport route of their shipment is not sustainable. And yet, according to consumers, there are many ways in which the transport of an online order can be made more sustainable: 64% find that a delivery in which multiple orders are combined would make transport more sustainable. 59% find transport by environmentally friendly vehicles, such as electric cars, essential.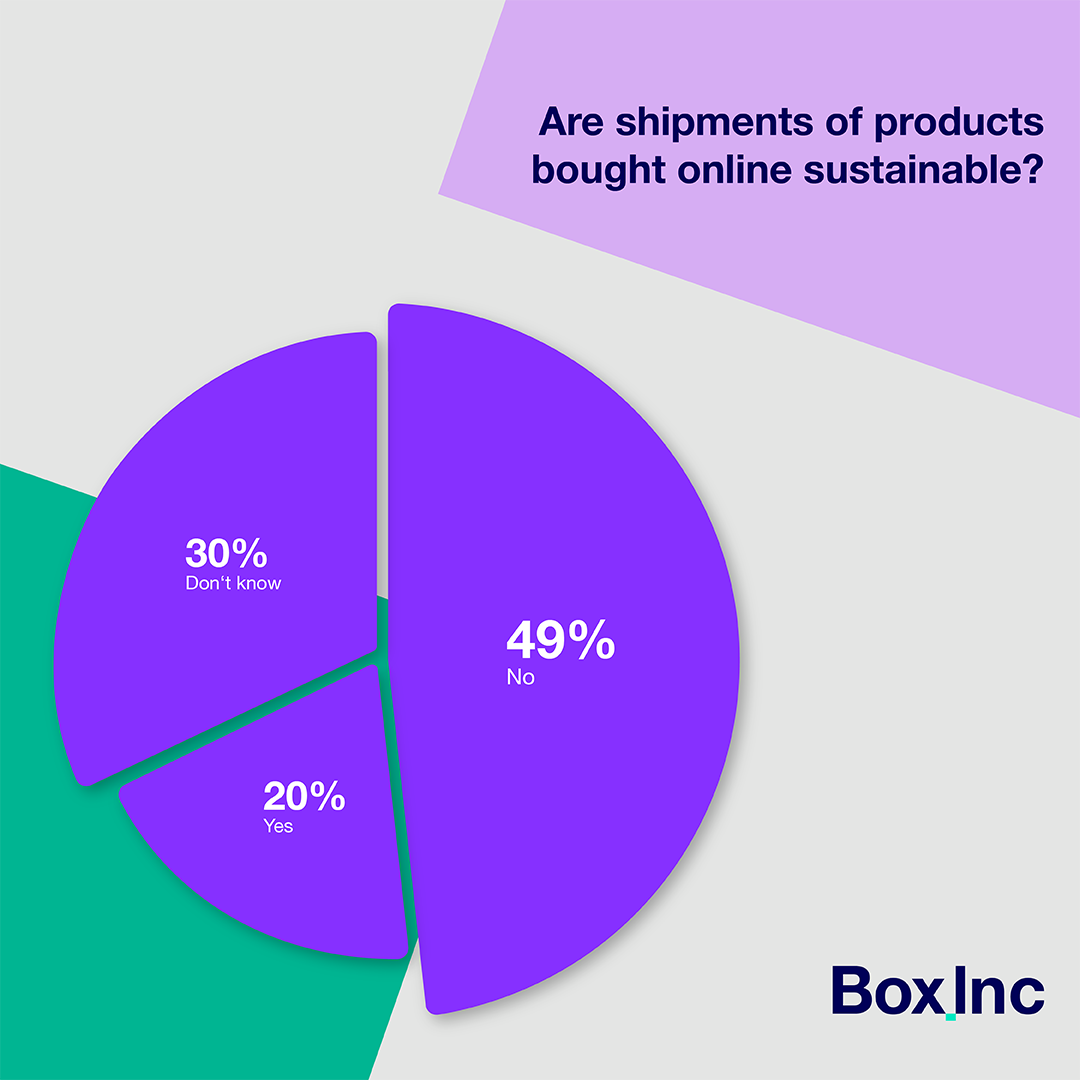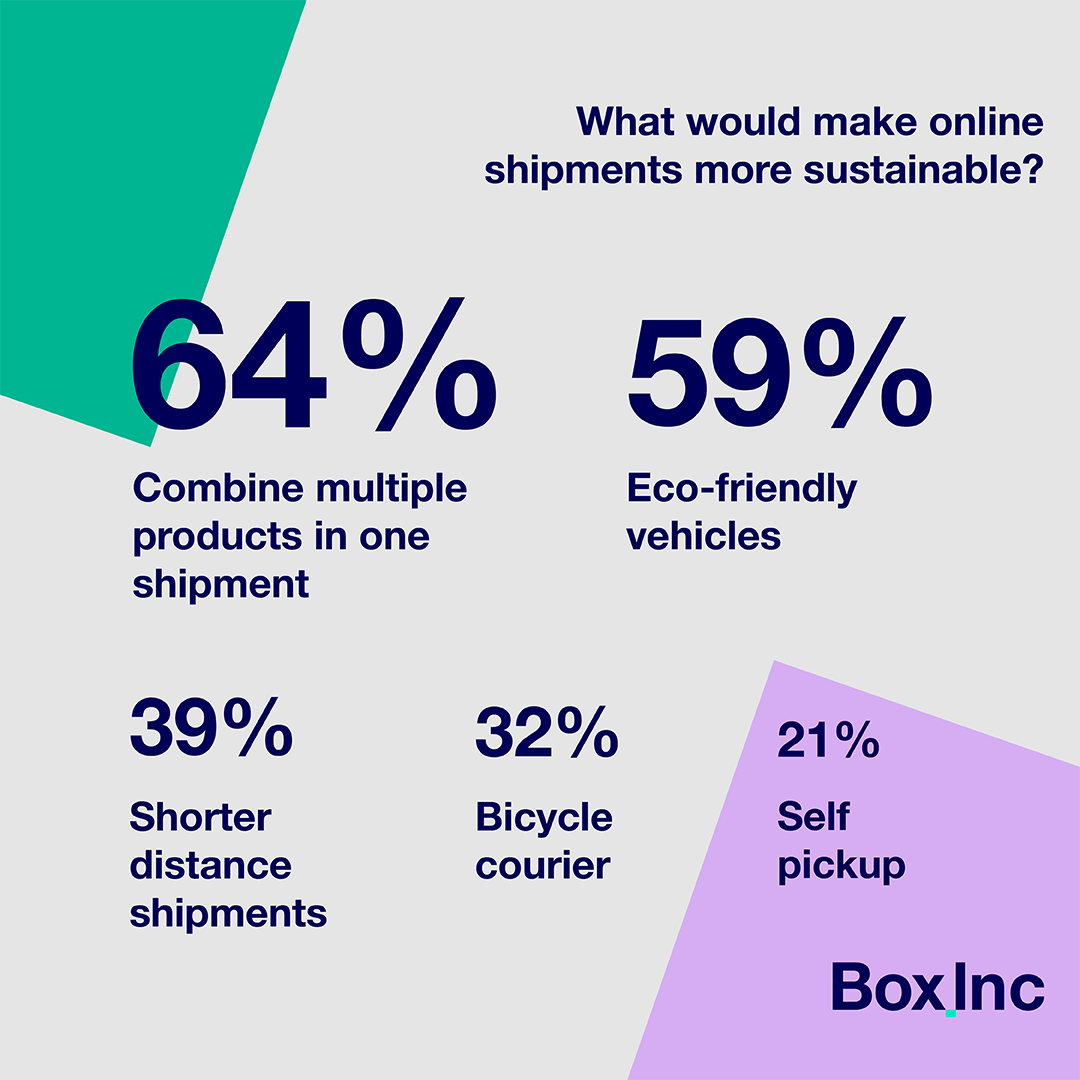 Returns
Consumers are relatively unanimous on the subject of returns: a full 73% believe that returned goods in particular make online retailing an unsustainable form of shopping. But are returns unavoidable in online retailing or can retailers do something to prevent them? Consumers think through more detailed information about the product (49%), detailed product images (39%), videos of the product (29%), and reviews that have already been given (26%) returns could be avoided. More than one fourth of respondents (29%) think online stores charging a fee for returns could reduce them.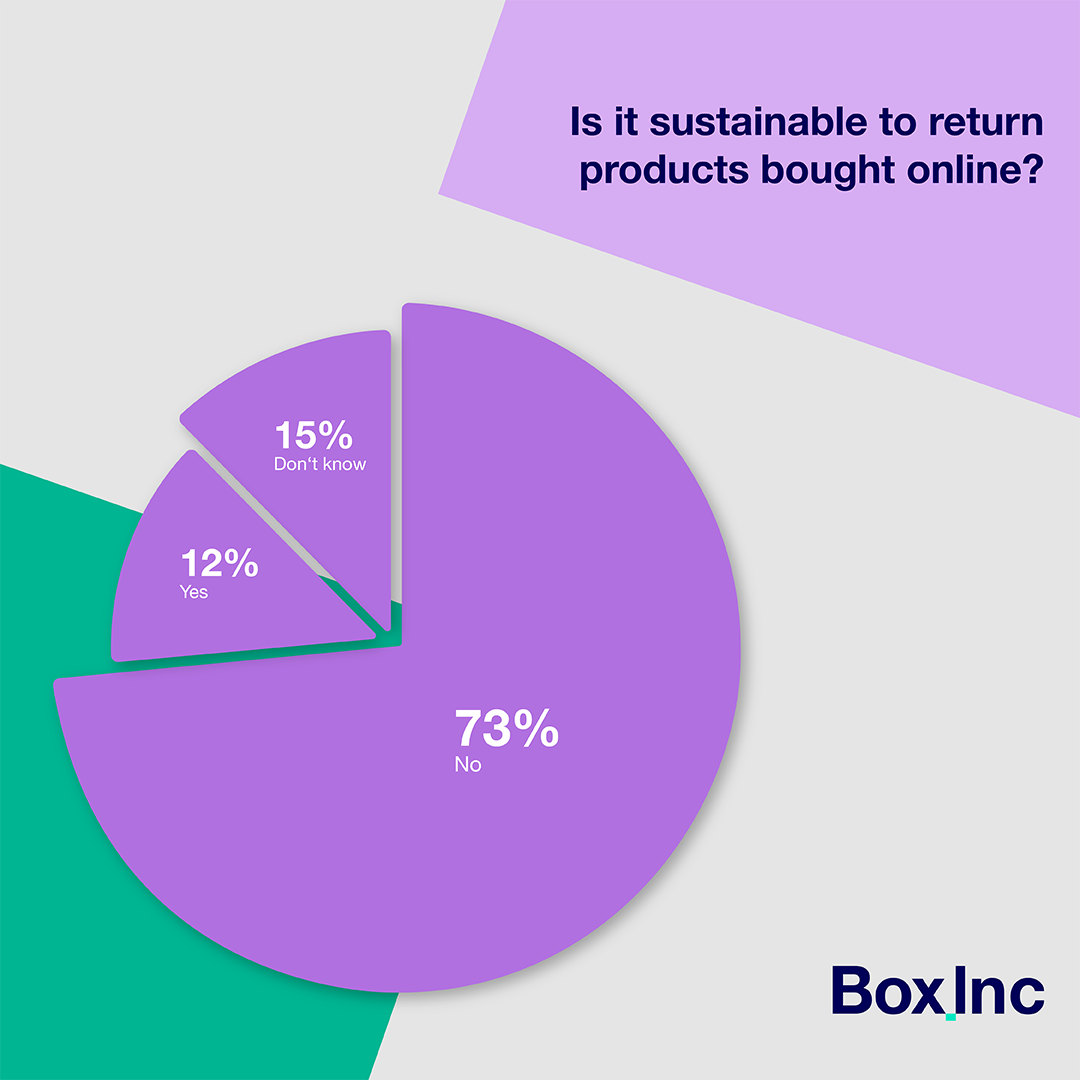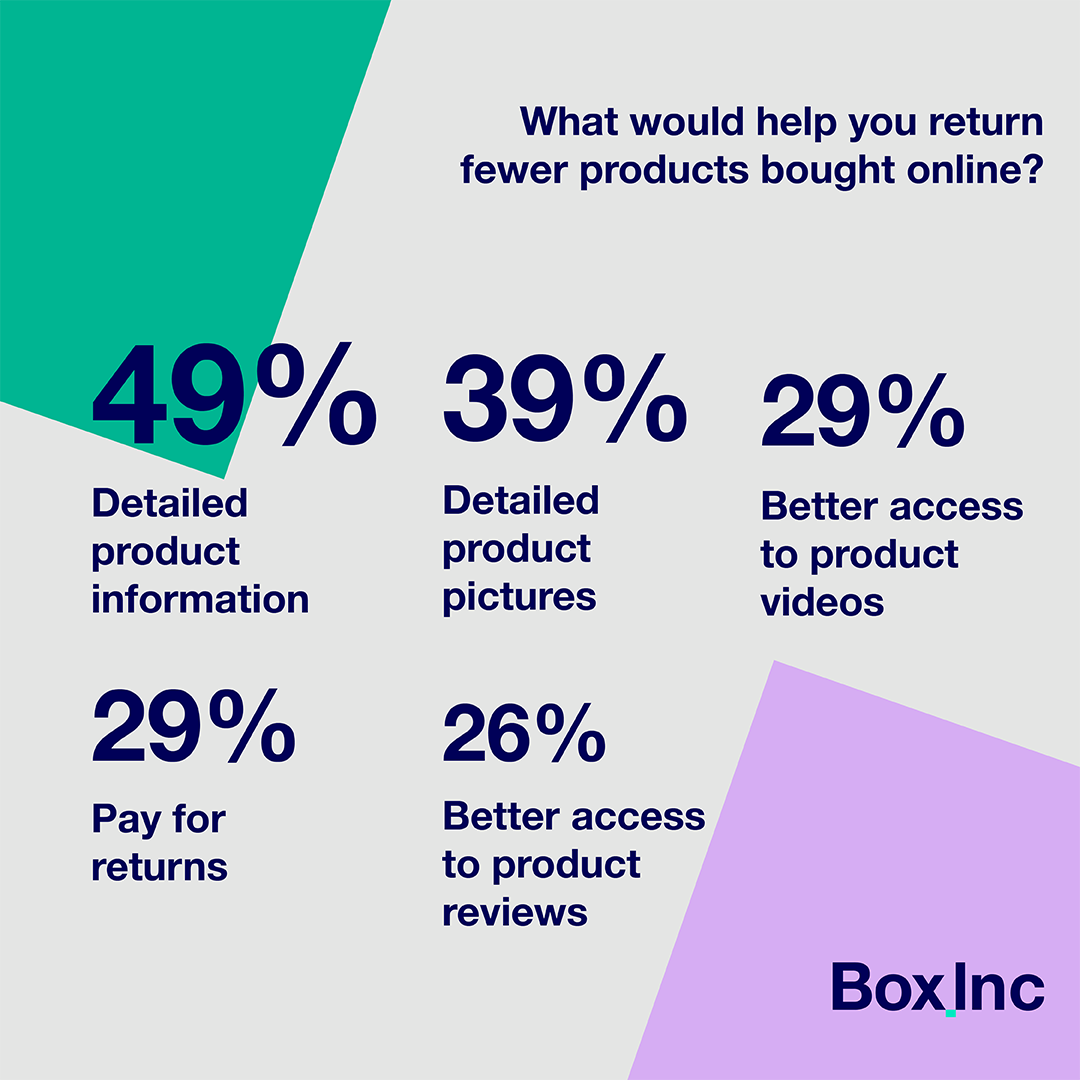 Packaging
In addition to transport and returns, packaging is also an extremely important criterion for sustainability in online retailing. Consumers have several ideas to make e-commerce packaging more environmentally friendly: Their top three choices are recyclable (57%) or paper-based (40%) packaging such as corrugated board and carton board as well as reusability of the package for returns (53%). Packaging that can be used for multiple shipments to different consumers (52%) or is suitable for the size of the product ordered is also a way to make packaging more sustainable. Above all, consumers are on the same page when it comes to plastic packaging: that it is absolutely not sustainable.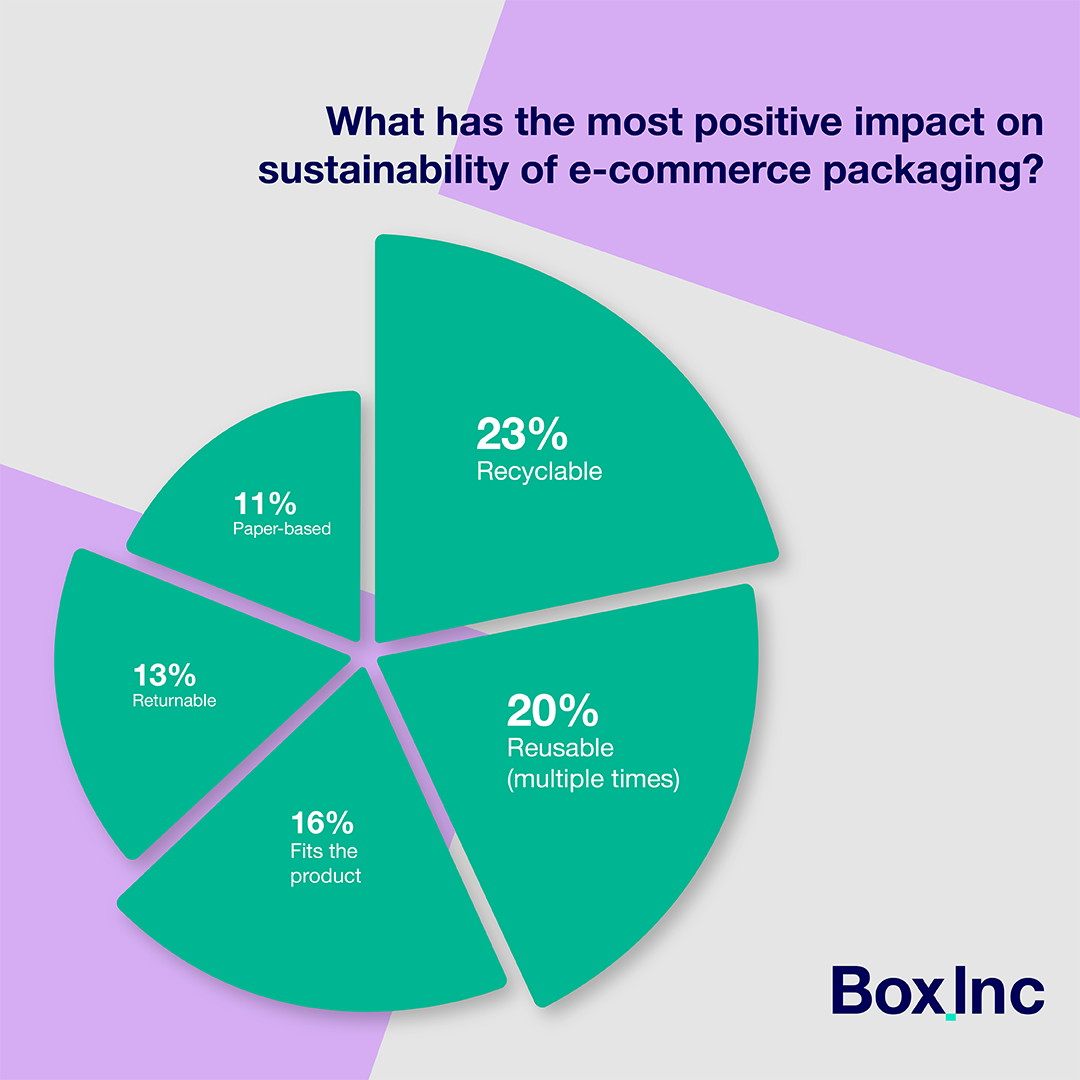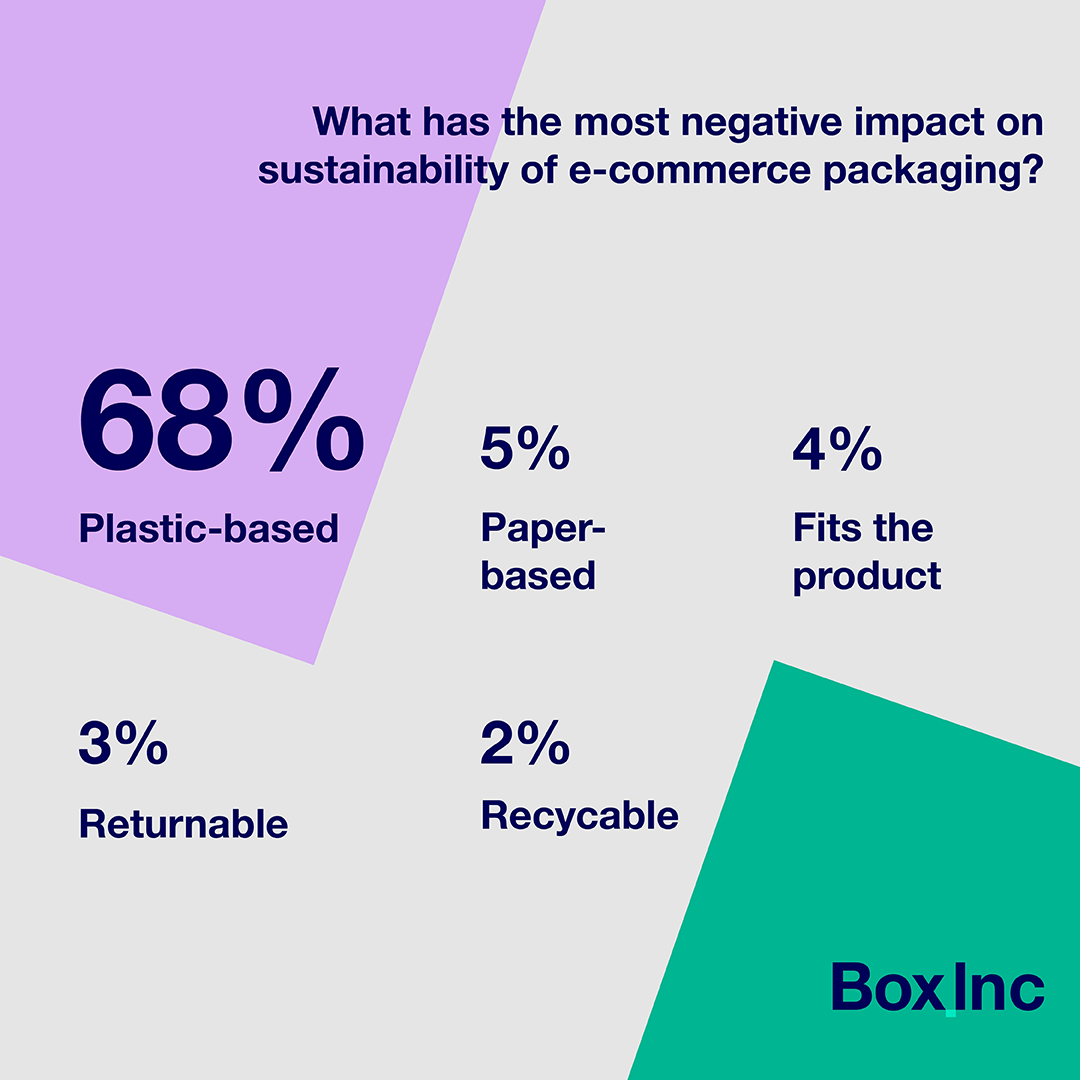 Carbon offsetting
An interesting factor when considering sustainability in online retail is the issue of carbon offsets. The majority of respondents have a good or somewhat good understanding of what a carbon footprint is. However, despite the increasing social discourse around carbon footprints in recent years, 25% still do not know what it is all about. A surprisingly high share of consumers (close to 30%) would be willing to pay to offset the carbon footprint of the shipment of their online purchase. However, a majority would not be interested in paying for it. Instead, consumers expect e-commerces to work actively on reducing their carbon footprint.
Conclusion
Sustainability in online retail is a complex issue that will continue to occupy us in the future. Factors such as transport routes, returns and packaging are still a red rag for many consumers and lead to the misconception that online retail is always less sustainable than stationary retail. There is certainly room for improvement in these factors, but nevertheless, overall online retail has already managed to be a more sustainable form of shopping compared to traditional retail. The next step is to educate consumers about it.
3 ways to make online retailing more sustainable
To make online commerce more sustainable in the future, and especially to make consumers feel like their concerns are addressed, there are still a lot of things that can be improved. Based on our insights from German consumers, Box Inc has 3 tips for more sustainable online retail:
1. Help consumers make transports more sustainable
Many consumers don't know exactly where their products come from and, more importantly, how they get to them. Online retailers should try to make transportation routes as transparent as possible for consumers and give them more insight about the sustainability impact of their transportations. Offer consumers the choice to have their shipments made with eco-friendly vehicles – even if it comes at a premium. Make sure to let consumers know what you do to reduce returns and offer them ways and incentives to reduce returns.
2. Offer the possibility to offset the carbon footprint
More and more consumers are willing to pay to offset the emissions of their online purchase. Actively asking during the checkout process if offsetting the carbon footprint of their purchase is desired helps make online commerce more sustainable while allowing consumers to make a choice.
3. Get rid of your plastic packaging and offer recyclable and returnable solutions
Consumers are particularly clear about one thing: they don't want plastic packaging. Instead they want packaging that can be recycled. Packaging made from paper such as corrugated board or carton board fits this need very well and is referred to as a sustainable choice. The packaging should ideally be possible to return and reuse for multiple shipments.
If you would like to learn more about the study and the results, please contact Mikael Fristedt Westre, Head of Box Inc, mikael.fristedt.westre@boxinc.com.
You can find the official press release here. And the official press images here.
* Methodology: The study was conducted by YouGov on behalf of Box Inc. The survey took place between April 21 and 23, 2021, through an online survey. The sample consisted of 2,084 consumers in Germany.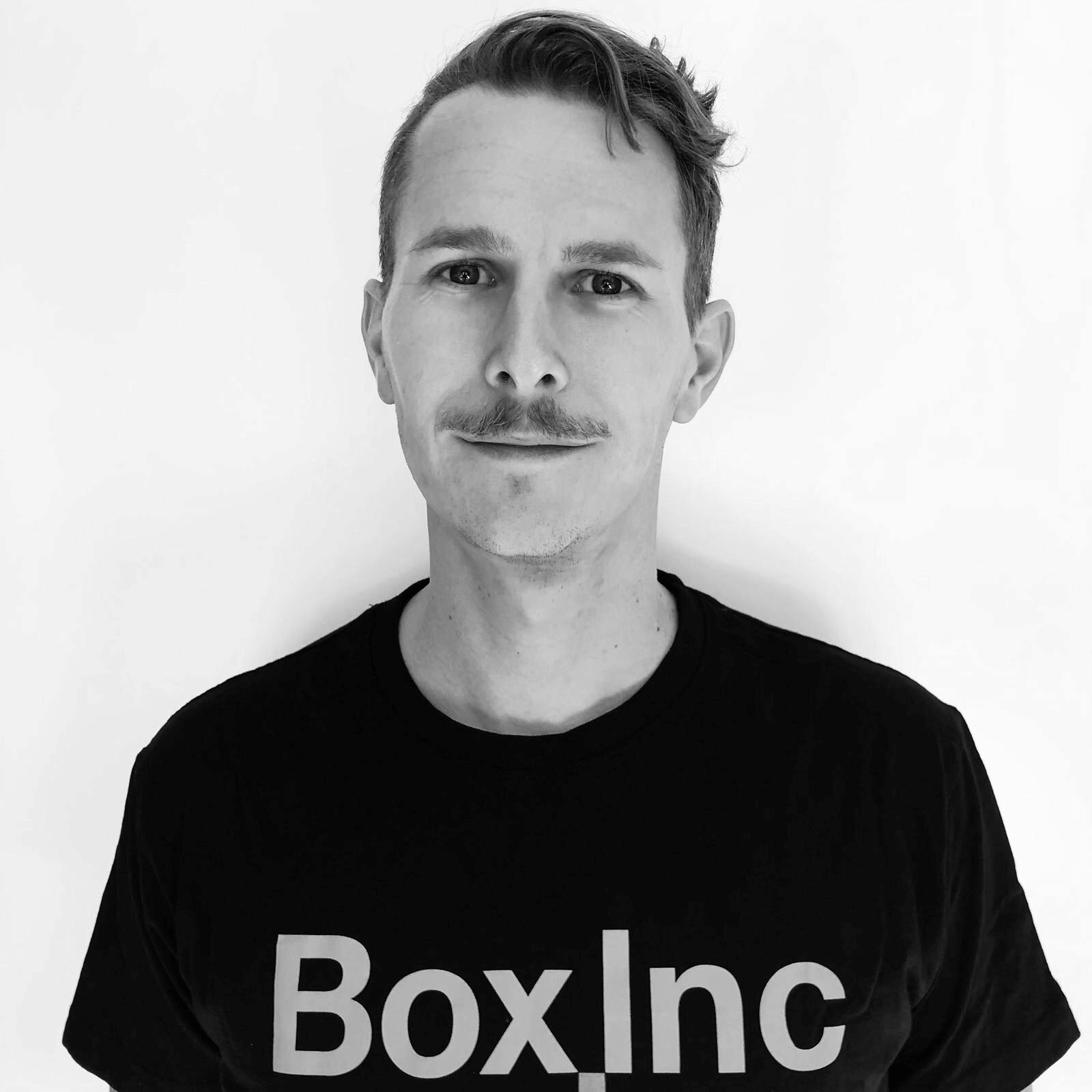 About Mikael
The Head of Box Inc is curious at heart, tracking news and innovations to help you navigate the packaging landscape and make smart sustainable choices.