What's new - May
Even more features to make your buying boxes easier than ever.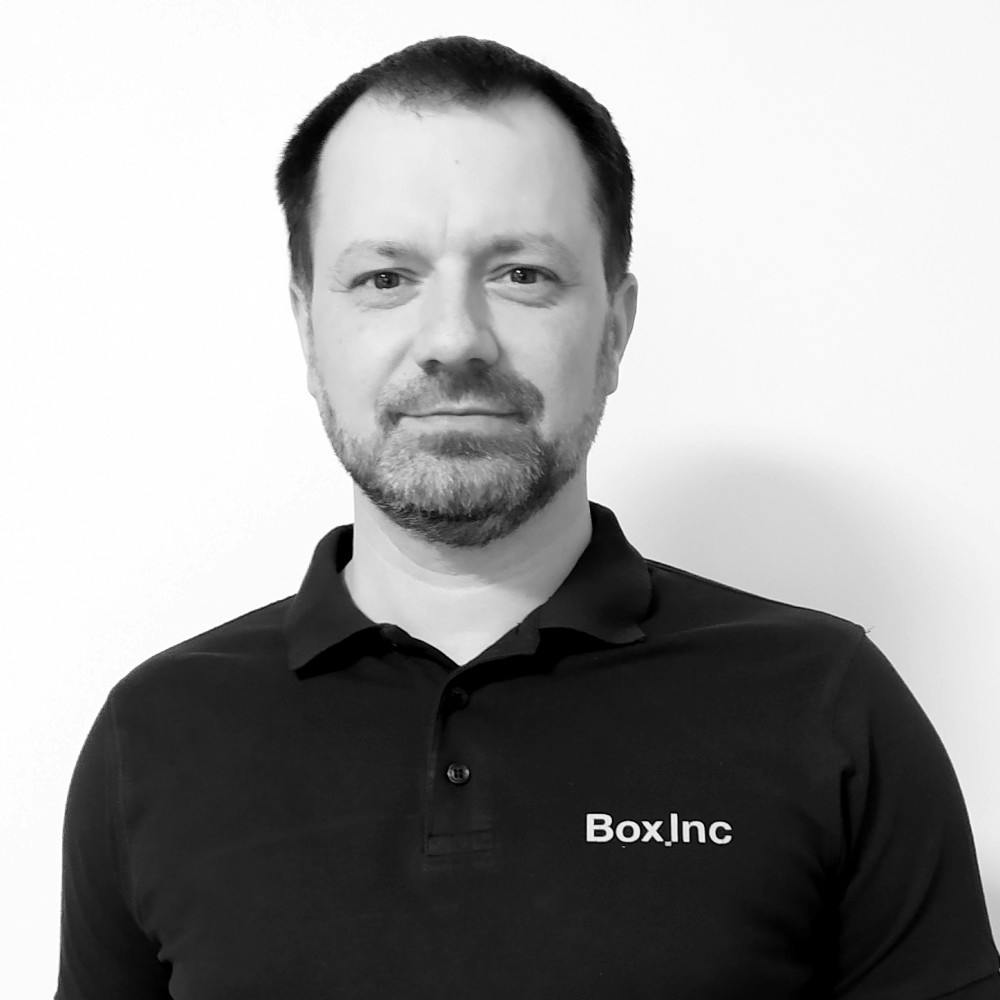 by Vasek Frolik
Product Owner
May 10, 2021
First of all, we'd like to thank all of our customers for providing their feedback over the previous months. We've been listening carefully and working hard behind the scenes to make Box Inc an even easier way to buy boxes.
We are pleased to announce 7 new features that you can take advantage of right now. Including supplier recommendations a more informative way to choose the right box templates. Take a look down below.
Choosing the right box is easier
We've updated the first step of our wizard. Place your mouse cursor over a box to review important info at a glance and make an even more informed decision over which box style is suitable for your needs.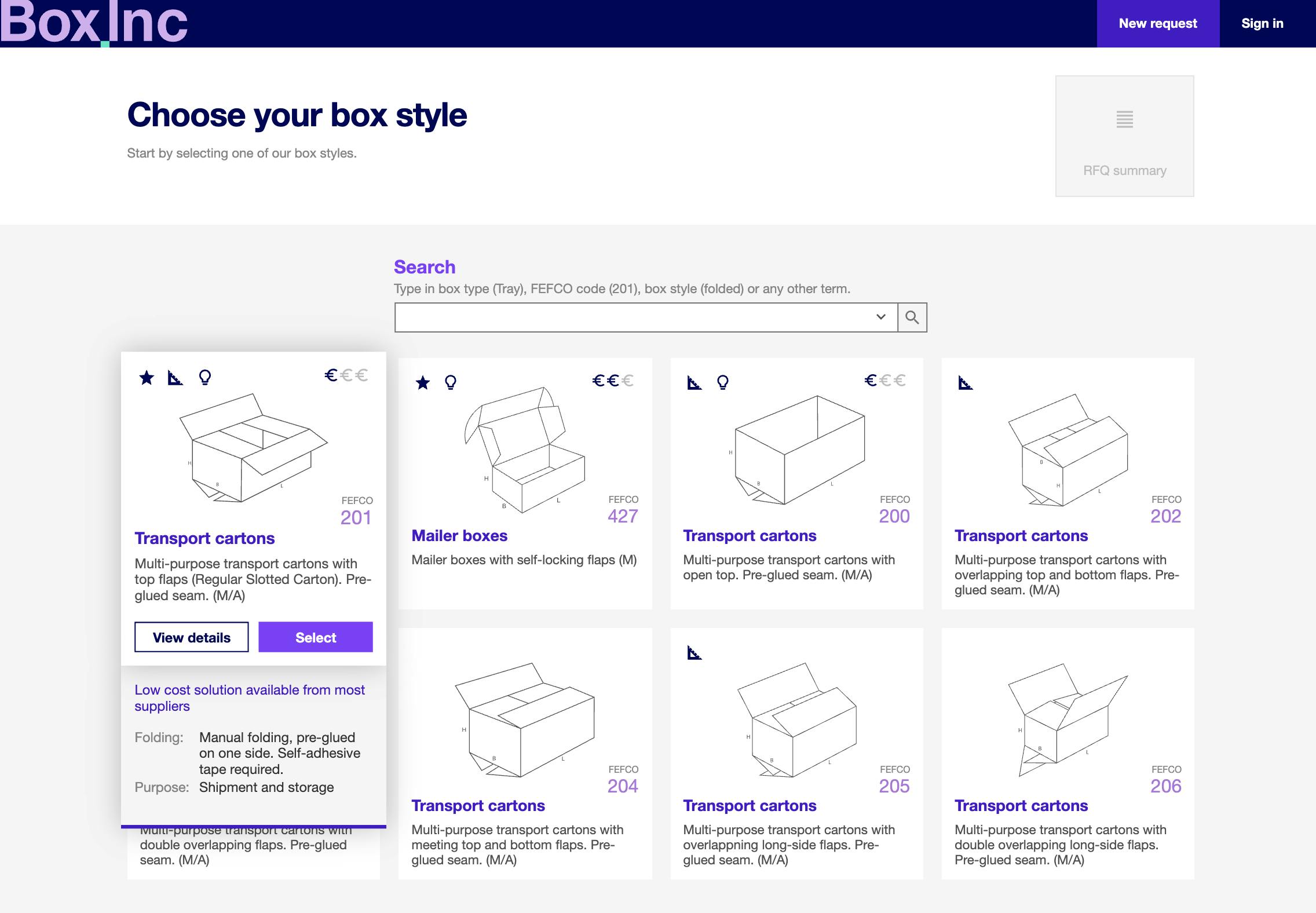 Get recommendations, alternate box types, & dimensions from suppliers
Sometimes you know exactly what box and dimensions you need, but in some cases, the supplier may have an even better solution for you. You can now ask suppliers to send you quotes for better box styles, dimensions, or provide other recommendations that may result in improved quotes.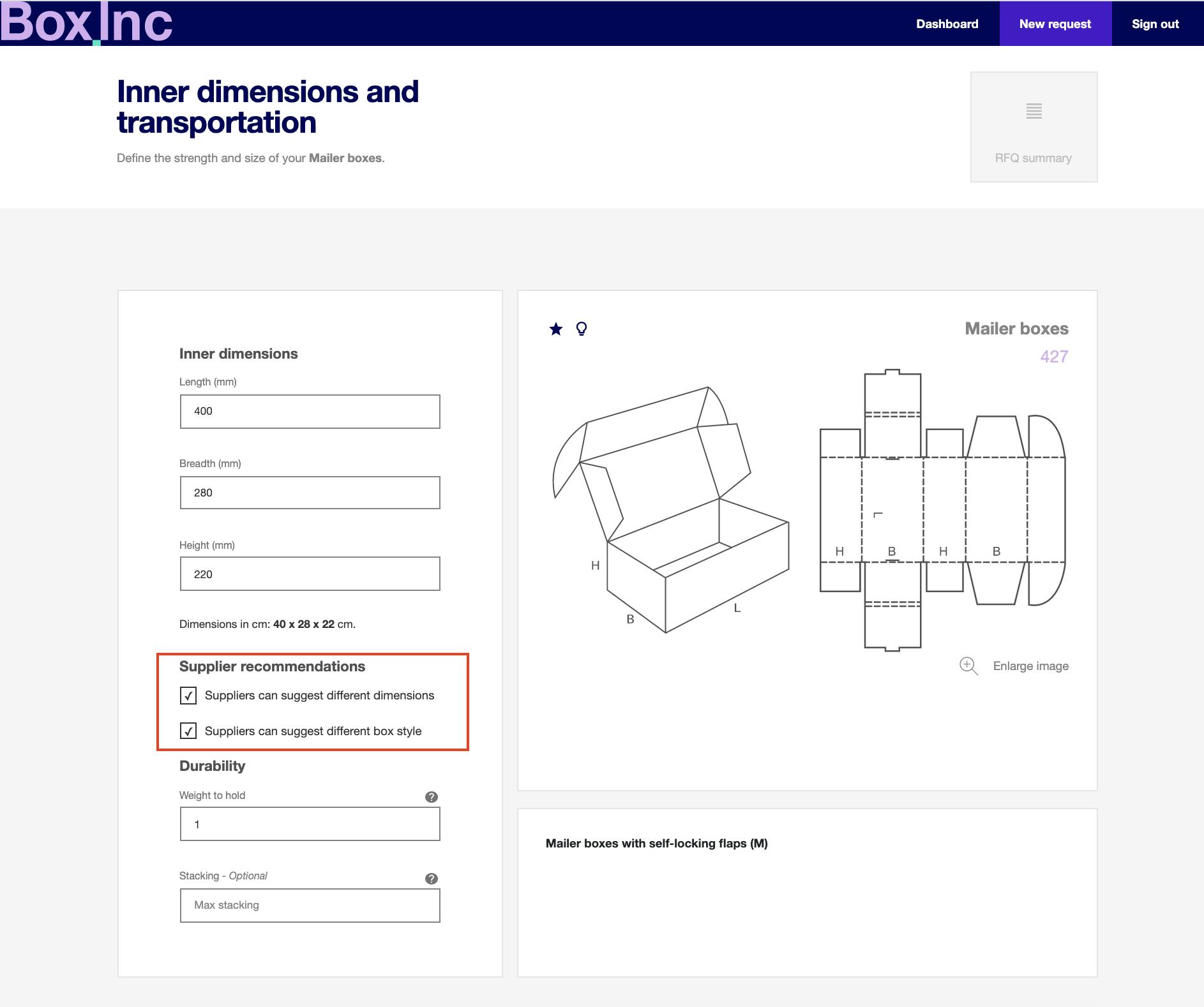 Choose a printing method or let suppliers choose the best
Know whether you need offset, digital, or flexo printed boxes? Great! You can now let suppliers know this. If you're not sure, let suppliers recommend the best option for you.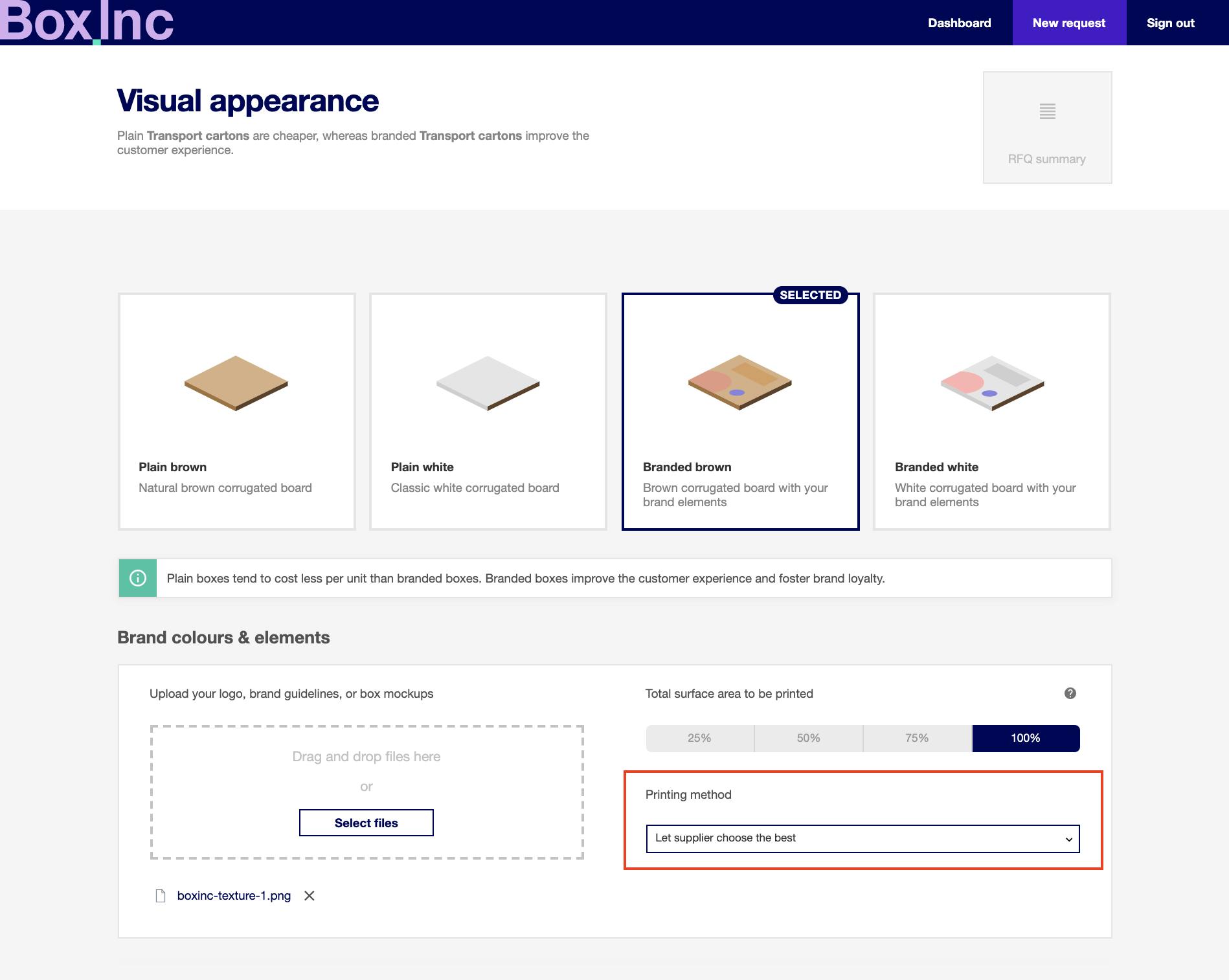 A better way to negotiate: Return quotes and provide feedback
Received a quote that's not so competitive? You can now return this quote to the supplier and let them know why. This gives the supplier a second chance at quoting to beat their previous offer.
Click "No Thanks" in a quote to can give suppliers feedback and the opportunity for them to better match your expectations.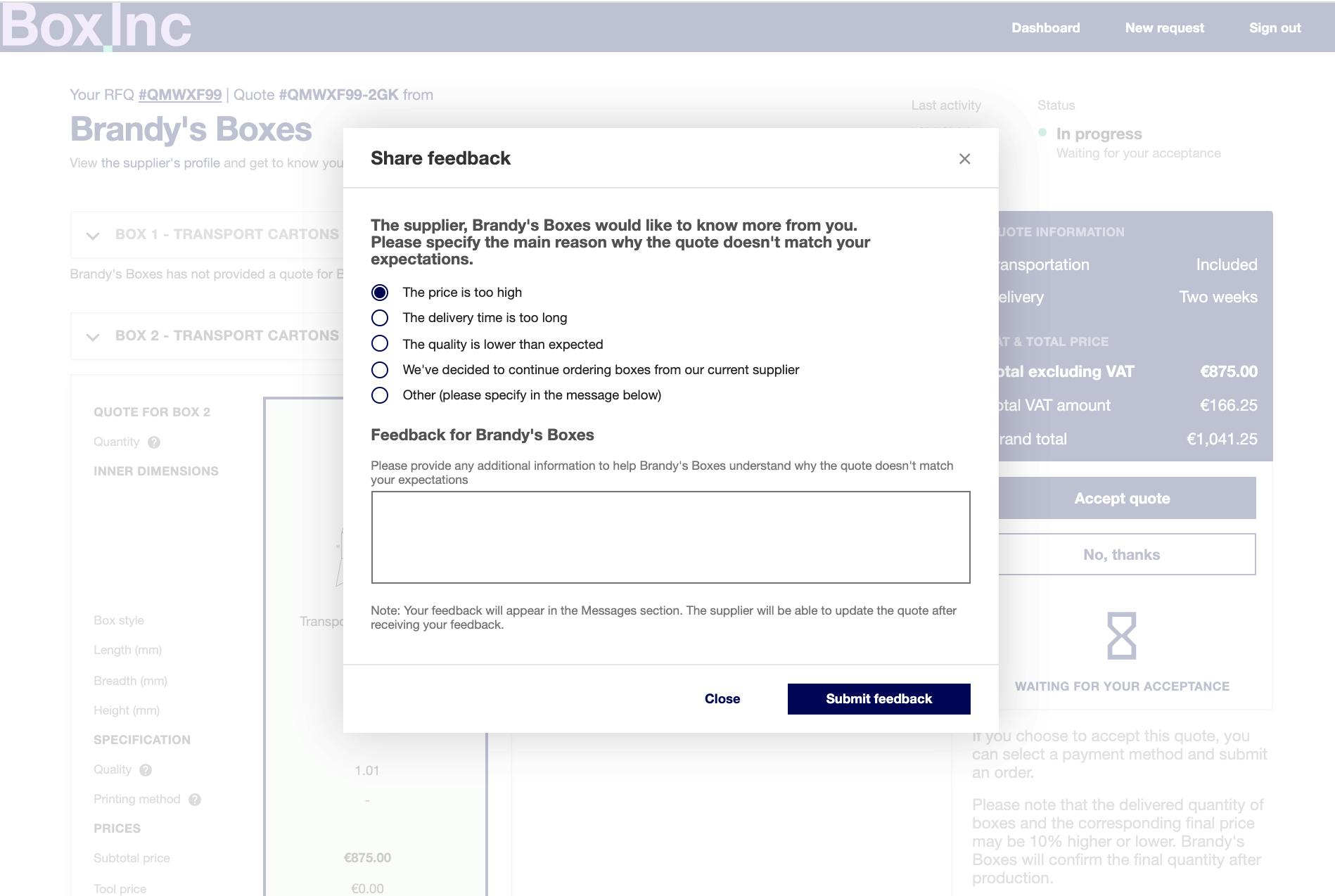 Guided workflows
In your account you'll now see an overview of the status of your request.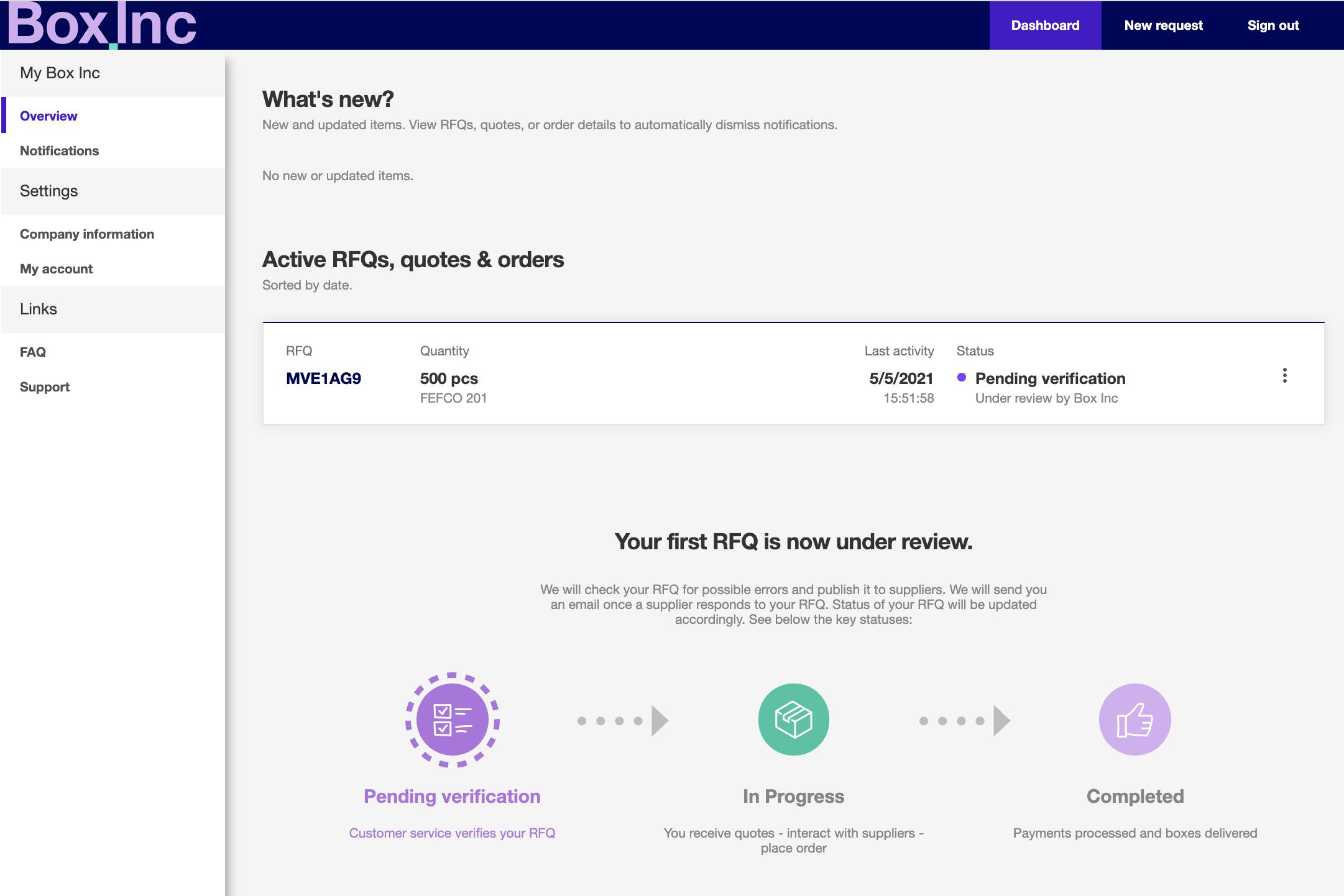 Specify your yearly quantities
In the RFQ wizard, you can now optionally add your yearly quantity needs. This helps suppliers to better understand your requirements and open a discussion about re-orders or long-term cooperation.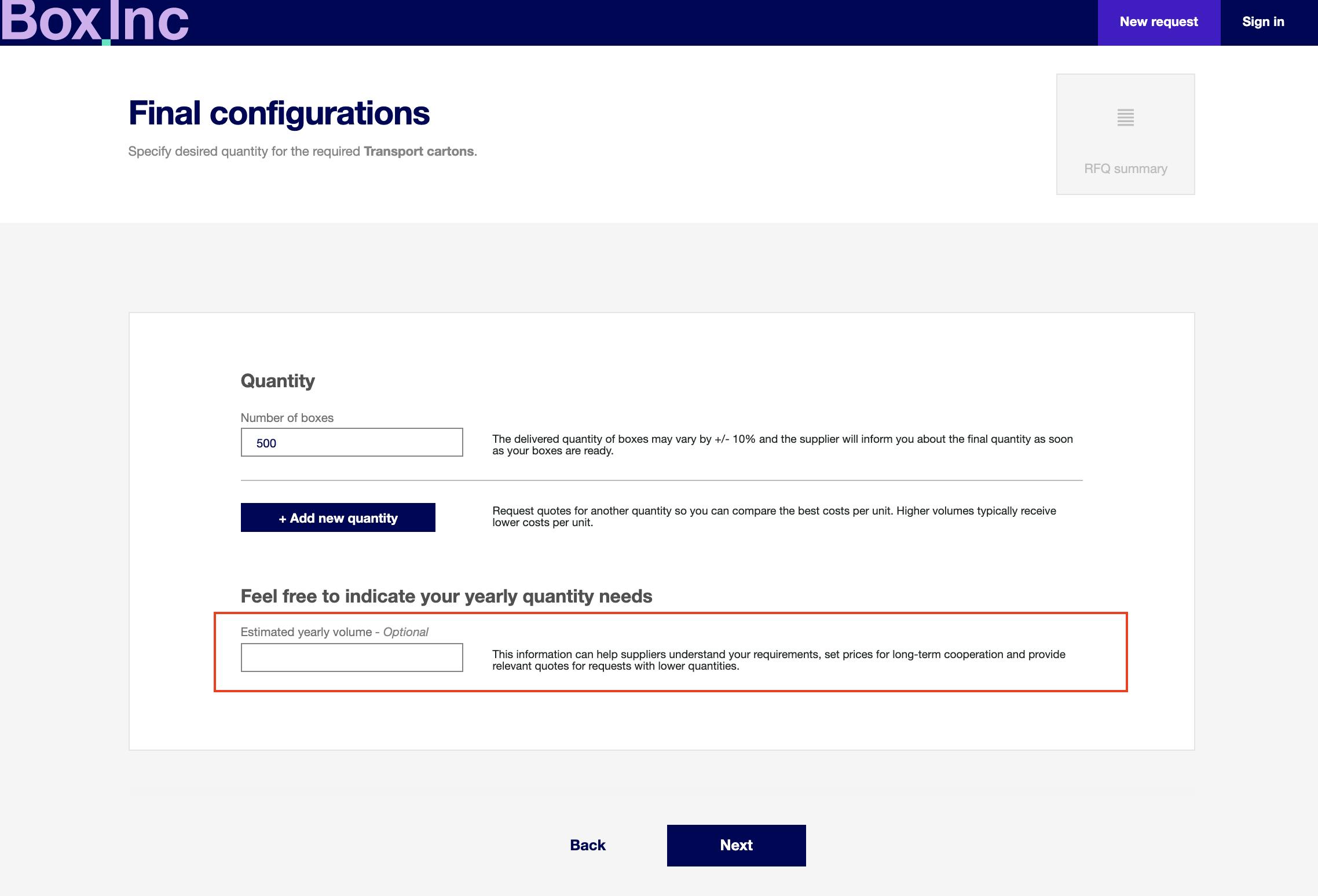 Change your shipping address
You can now change your shipping address directly from a quote. Suppliers will receive a notification about the change, get access to both previous and the most up-to-date shipping contact information, and a record will also be added to the timeline.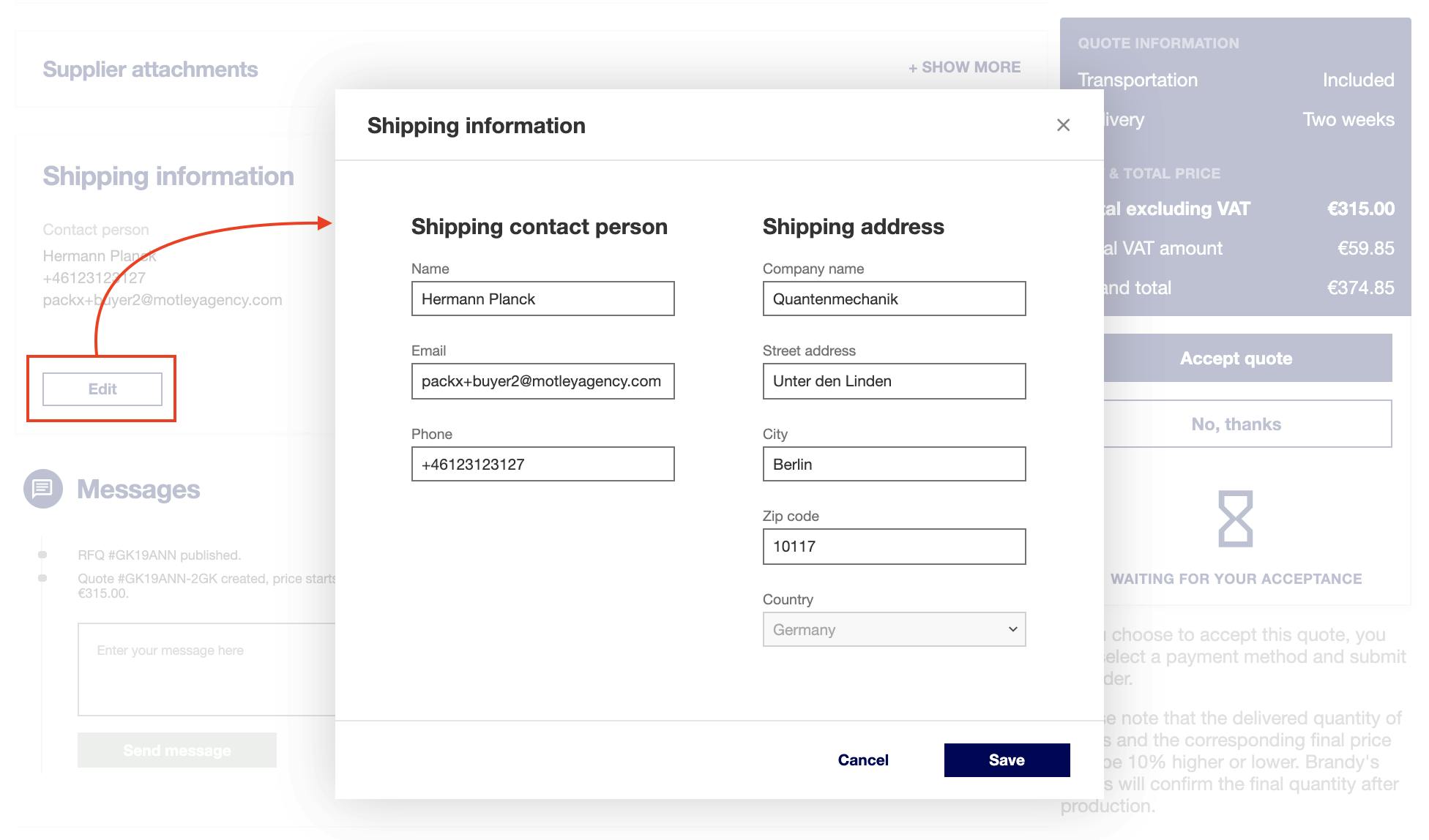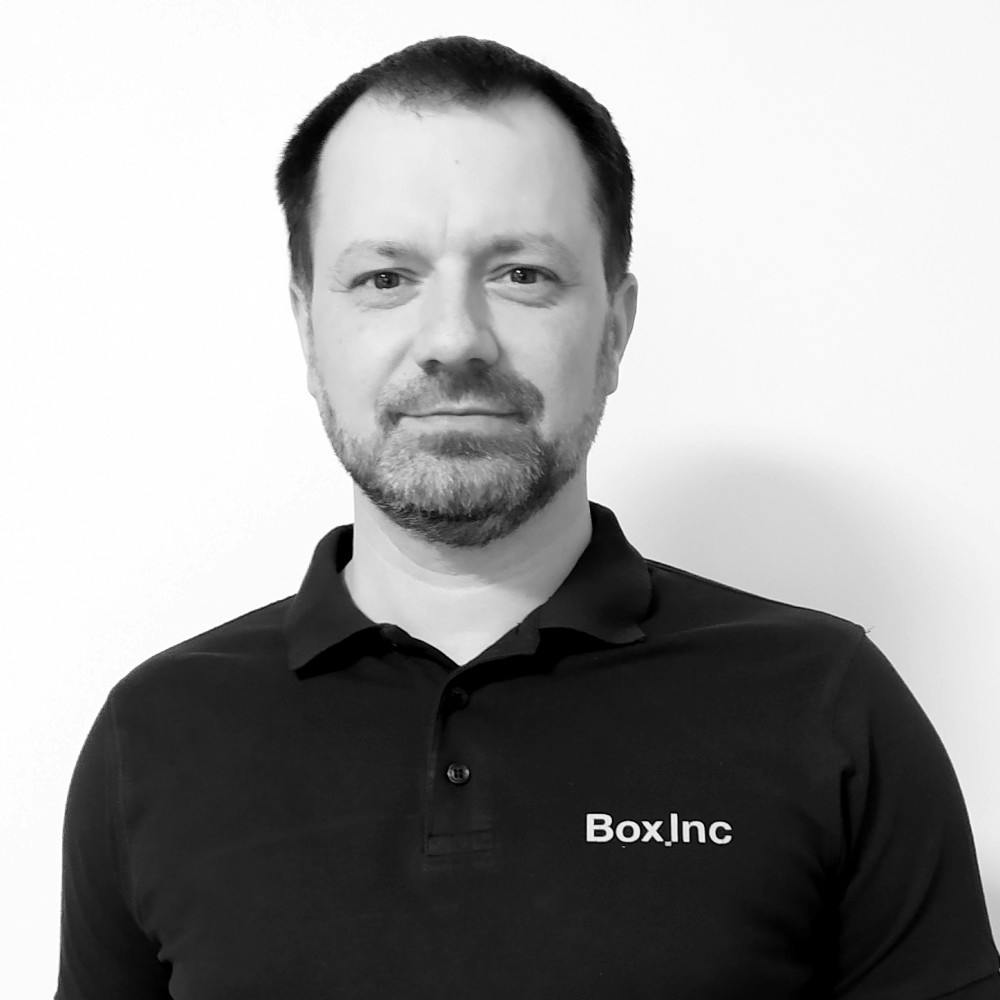 About Vasek
Vasek is an expert in turning your needs into service features. When not designing, he's following the latest packaging solutions and technology trends.