How Box Inc works
Save time and money: With just a few clicks you can receive, compare and confirm offers from packaging suppliers in Germany
Get free offers
Step 1. Configure your packaging request
Box Inc's digital wizard lets you specify packaging requests from start to finish in minutes. Without the need for expertise, designers, or design software.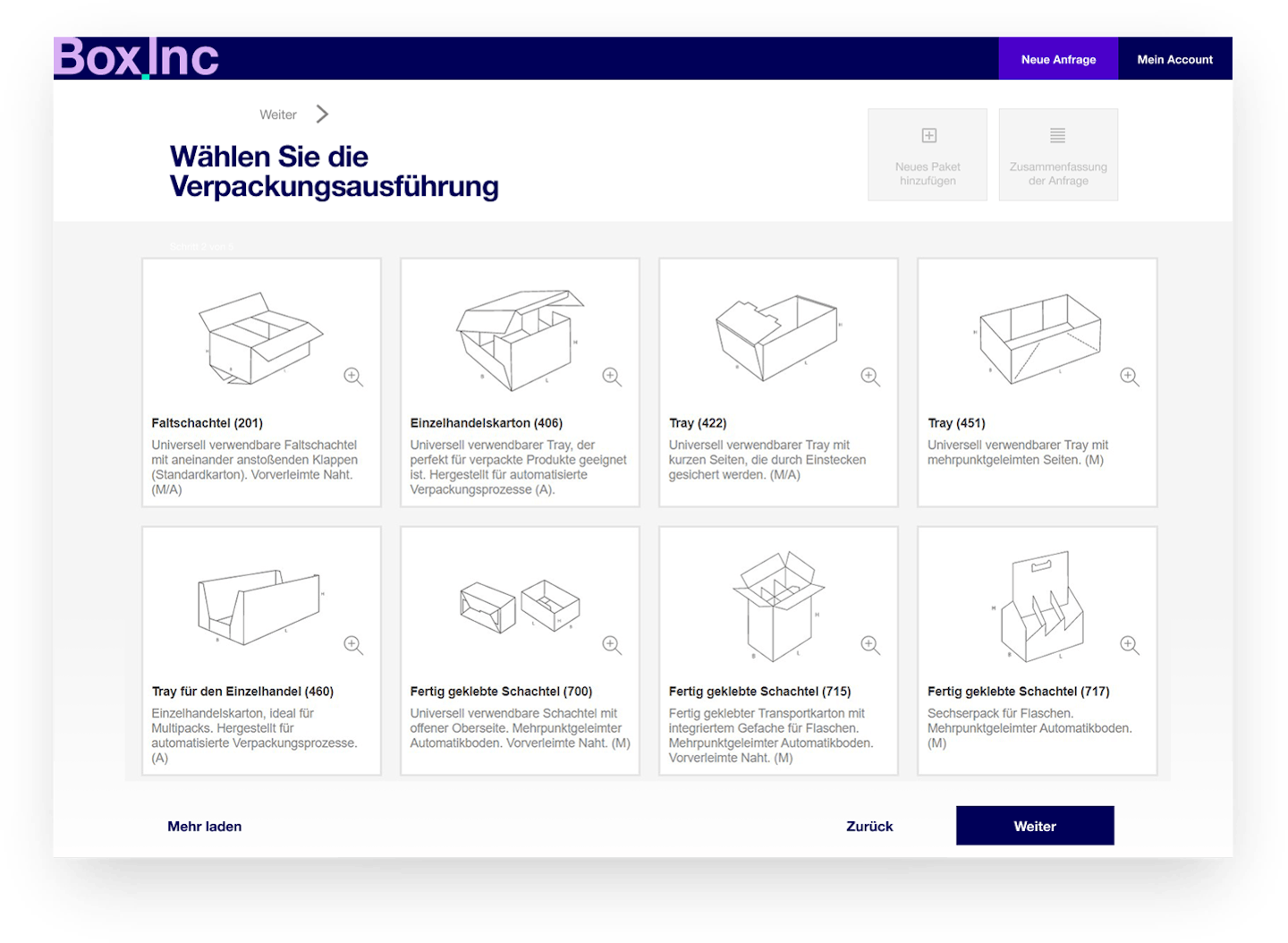 The easiest way to configure corrugated packaging
Choose from a library of industry standard carton styles
Easily adjust dimensions, weight to hold, stacking and strength requirements
Select the colour of your carton and add brand elements or logos for printing
Adjust required quantities and add an unlimited number of styles per request
No expertise required
Your request is submitted to our marketplace of independent suppliers without any more work. Get ready to receive your offers
Select and customise a wide range of carton styles tailored to specific industries and uses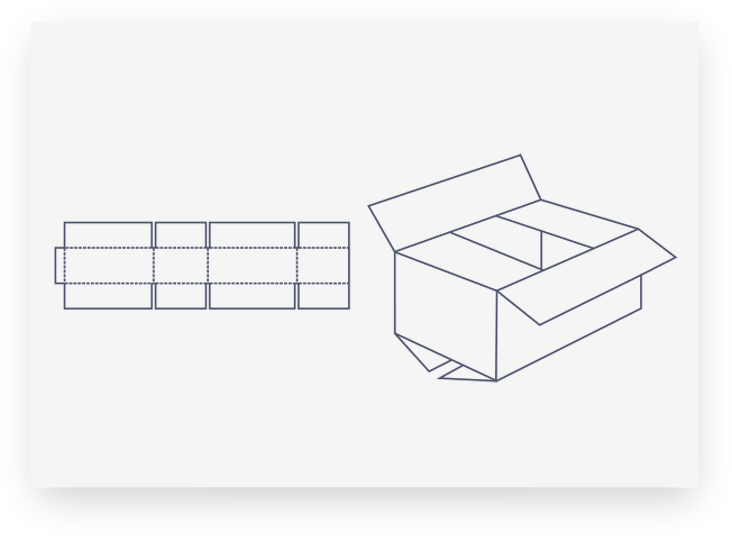 Folding box (FEFCO 201)
Universally usable folding box with adjoining flaps (standard box). Pre-glued seam.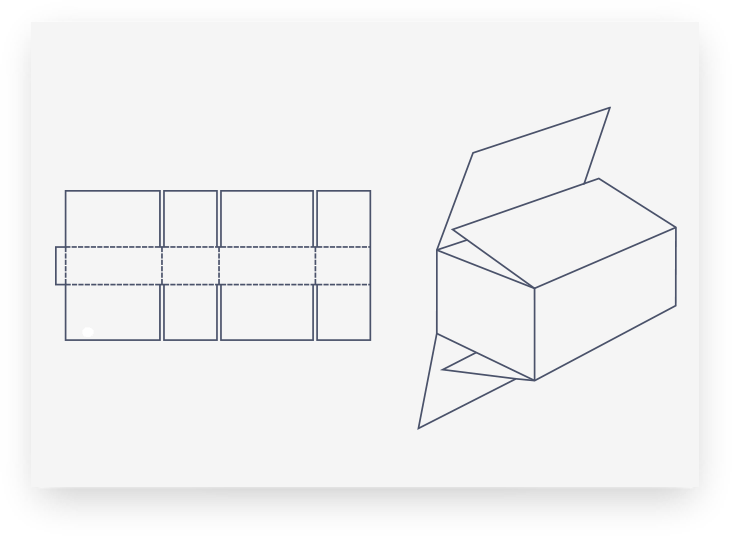 Folding box (FEFCO 204)
Universally usable folding box with abutting flaps at the top and bottom. Pre-glued seam.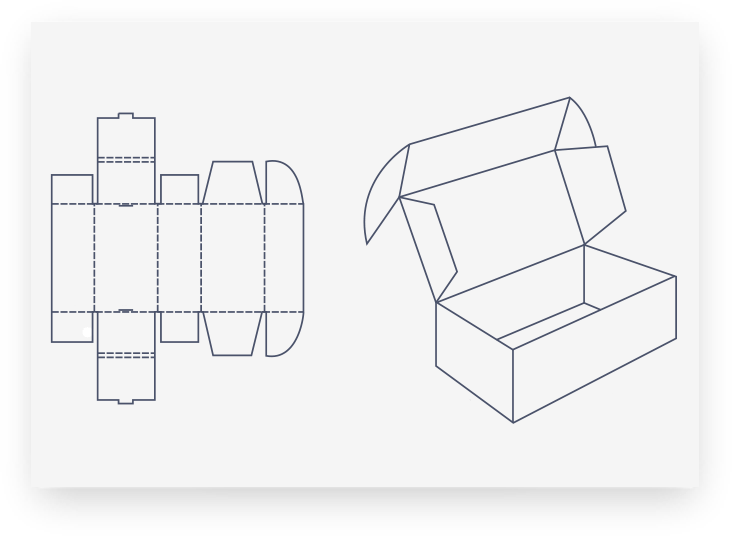 Mailer box (FEFCO 427)
Mailer box with self locking flaps.
Step 2. Receive and Compare supplier offers
Receive offers from many suppliers without any more work, and easily make informed offer comparisons to find the deals that fit your business goals.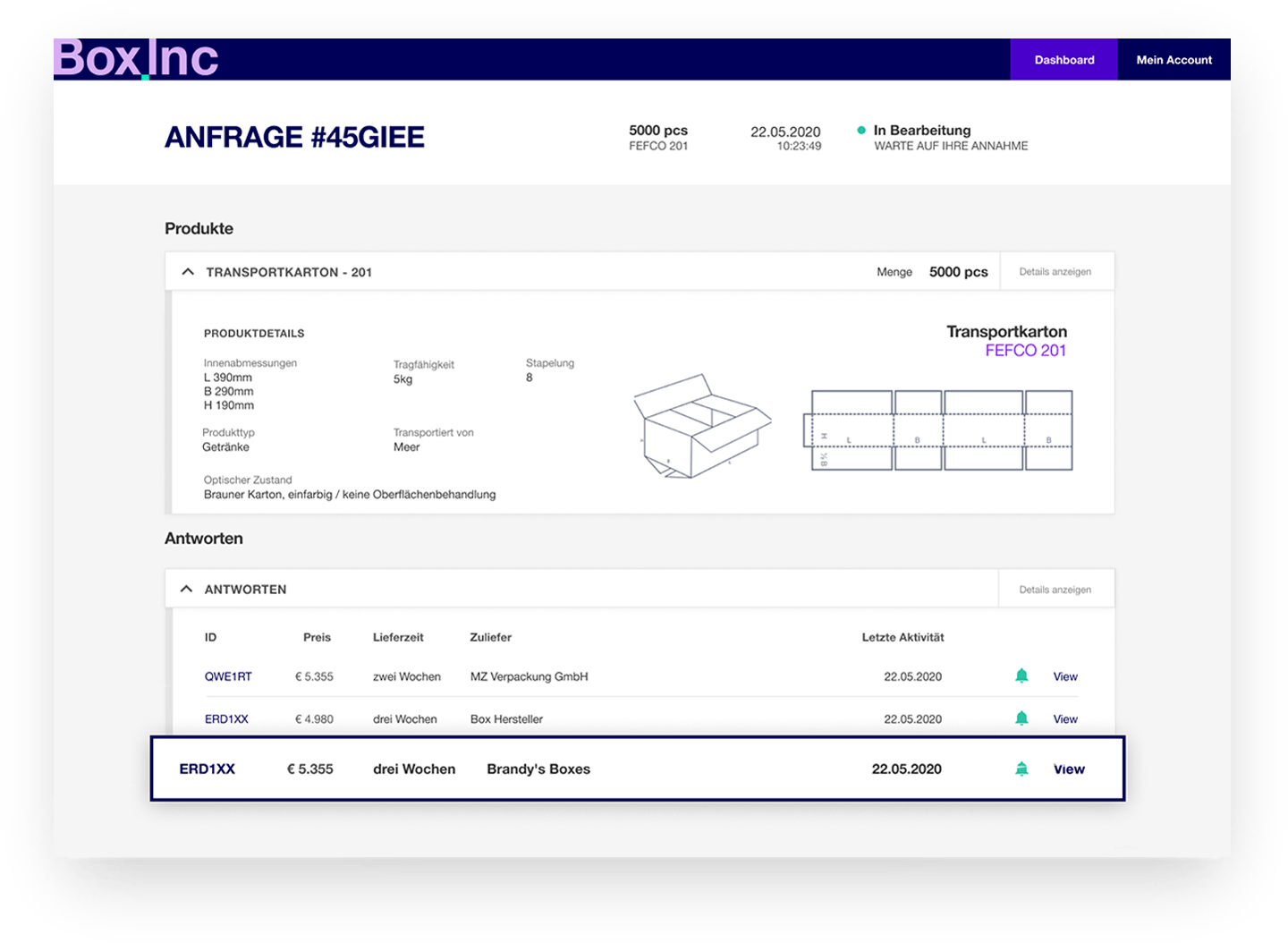 The smartest way to find the right deal
Side by side offer and supplier comparisons
Easily make data driven and informed decisions
Instantly chat with any quoting supplier
Request samples from any supplier
Receive notifications so you never miss an action
Receive notifications so you never miss an action
All offers are 100% non-binding
Reach a wide range of suppliers from a single request
Reach more suppliers
Receive suitable offers from a large selection of manufacturers, suppliers and processors.
Vetted and established suppliers
Only established suppliers who comply with our code of conduct can join Box Inc.
Help directly from the supplier
Suppliers are happy to recommend the right packaging strength and qualities you need.
Request samples before you buy
Do you have multiple offers that you want to compare further? Or do you simply want to take a closer look at your potential packaging? Request and receive samples of your order from any quoting supplier.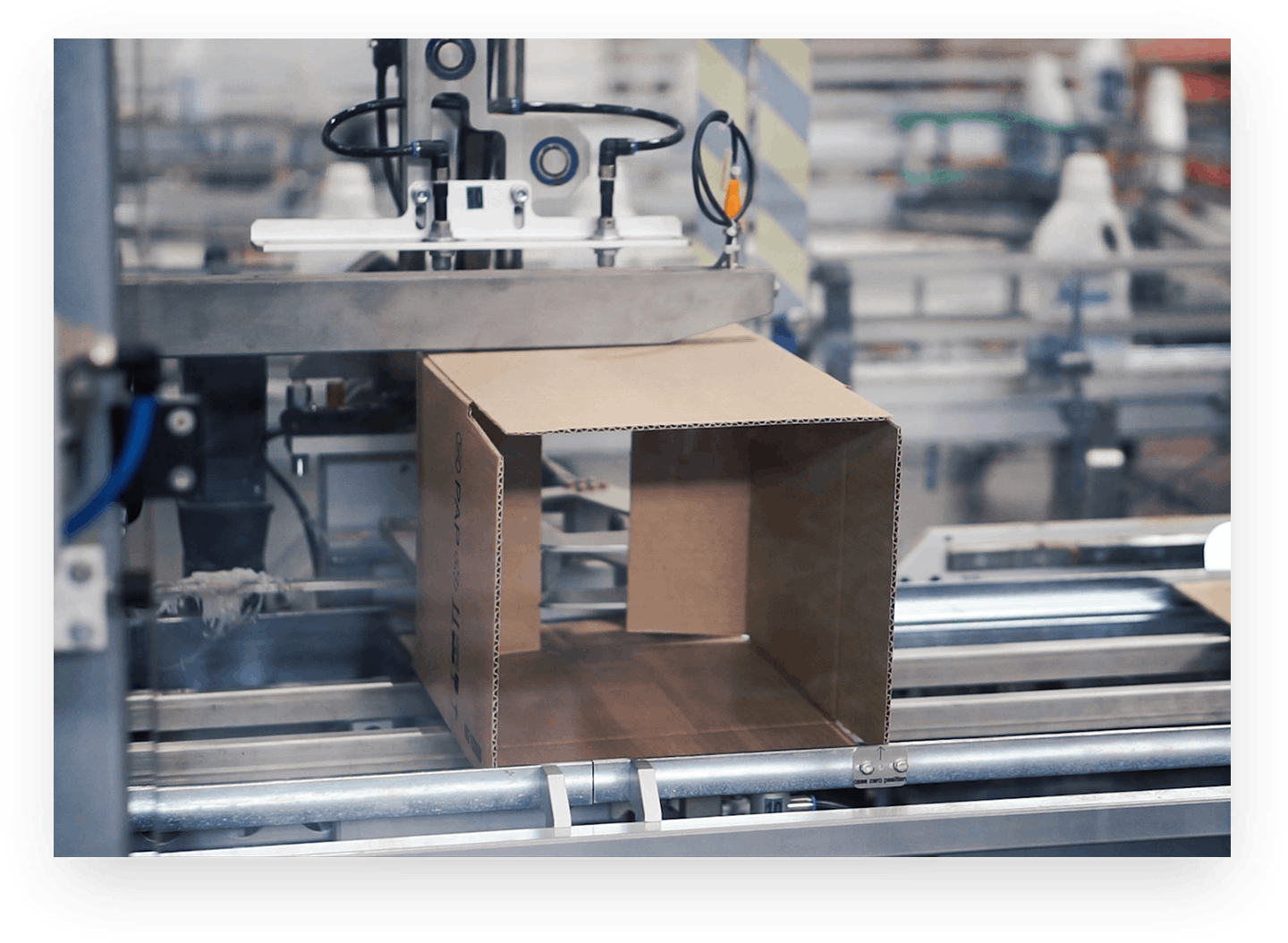 Step 3. Accept offers and receive your packaging
Choose the best deal for your business. The supplier then produces your packaging and delivers it to you.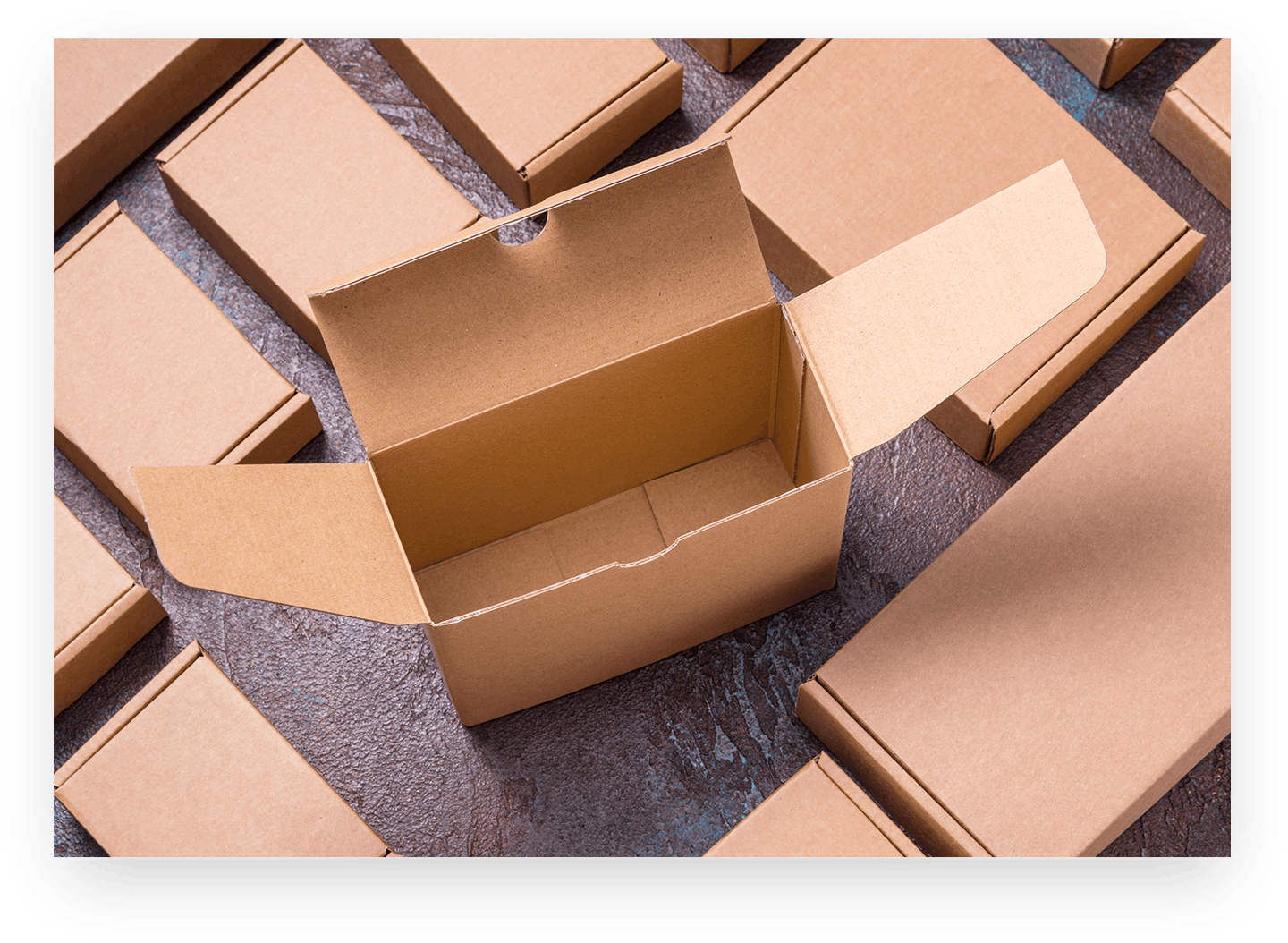 The safest way to order from suppliers
30 day payment terms for all
Choose from pre or post pay
Invoice payments
Safe and secure payments
100% free
100% non-binding
Yes, you read it right. Box Inc is completely free for you. Only pay for the packaging you buy with no hidden fees, commissions or other charges.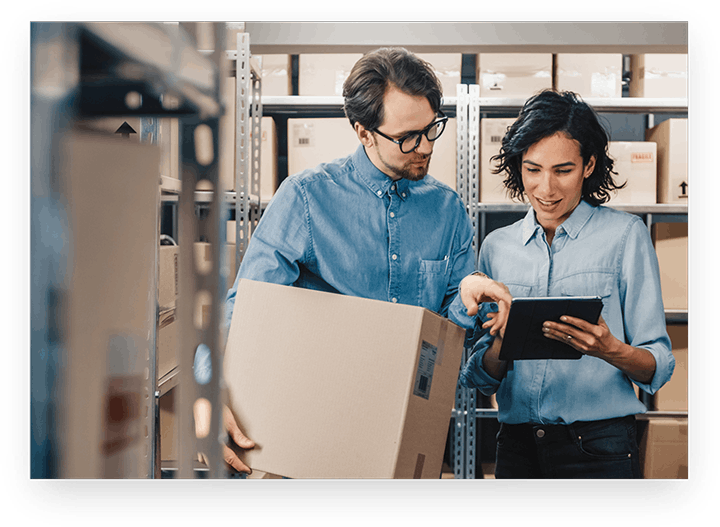 Try our interactive demo
Interested to see how Box Inc can simplify your company's packaging procurement first hand? The interactive demo shows how to define new requests for quotes, compare offers and place an order. The demo contains clickable items so you can control exactly the timing and when to show the next step in the flow.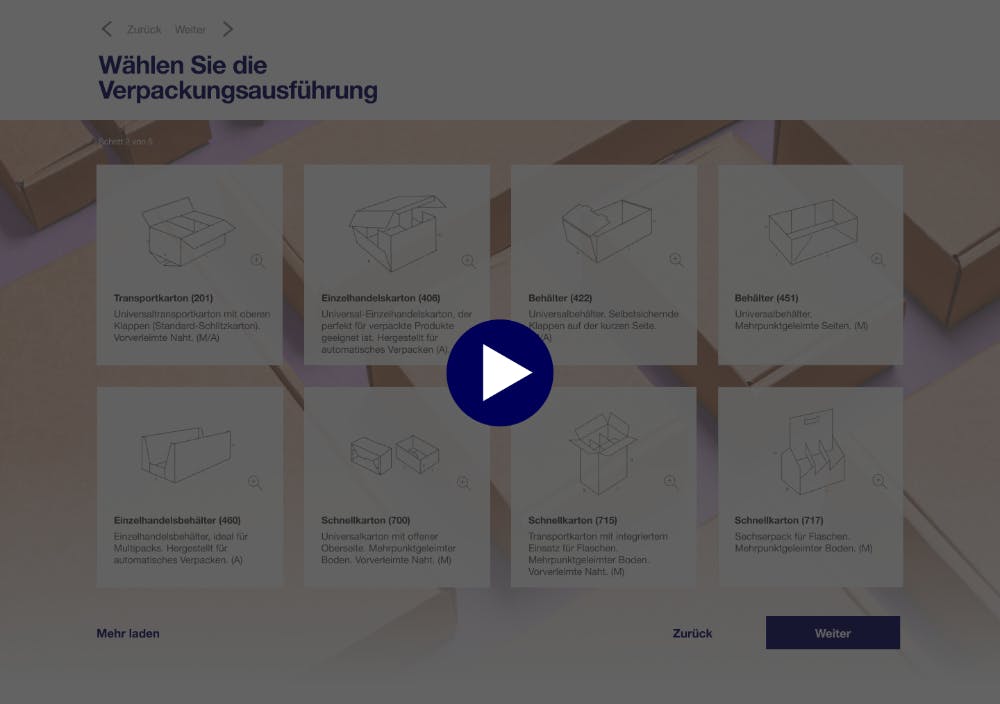 Quality customer support
We're with you every step of the journey via instant chat or email: customerservice@boxinc.com