How Box Inc works
From customising boxes to shopping the best supplier deals, Box Inc gives your company the power to speed up and simplify their box procurement.
Get started
Step 1. Configure your boxes
Choose a box template tailored to your products
Customise the dimensions and strength
Add your logos and branding
Tell us how many boxes you need
Your request is sent to established box suppliers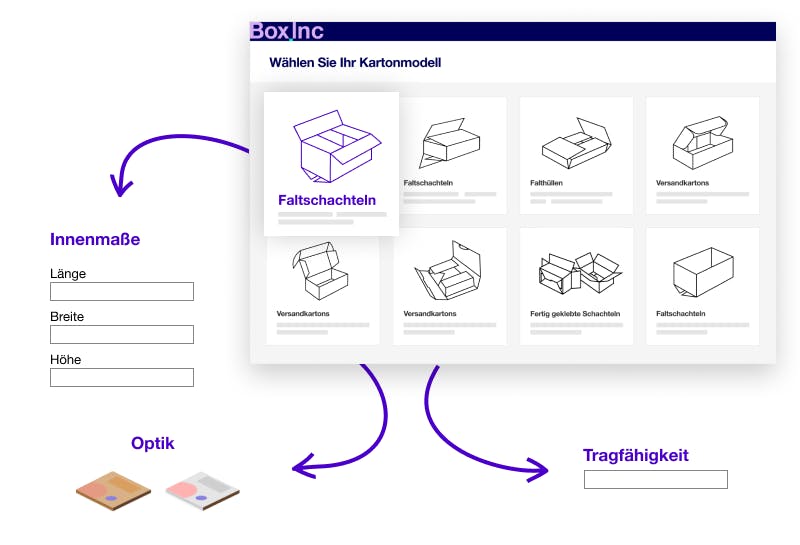 Step 2. Receive supplier offers
Compare offers at a glance in your Box Inc dashboard
Chat to suppliers, check out their profiles, and get support
We show you what to compare to find the right supplier
Request samples of your box
All offers are 100% non-binding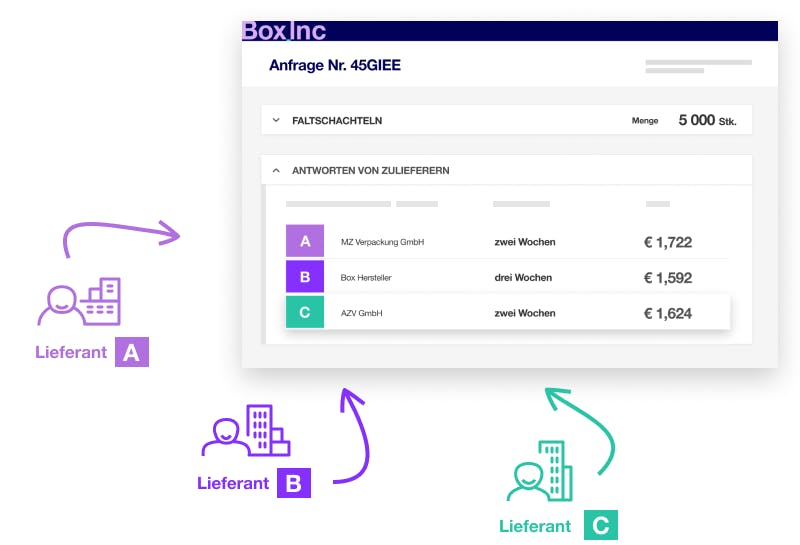 Step 3. Order in a click
Only pay for the boxes you buy - Zero fees and commissions
We vet and authenticate every supplier for peace of mind
The supplier produces and delivers your boxes
Receive order, production, and delivery updates
Make reorders at any time, or get new quotes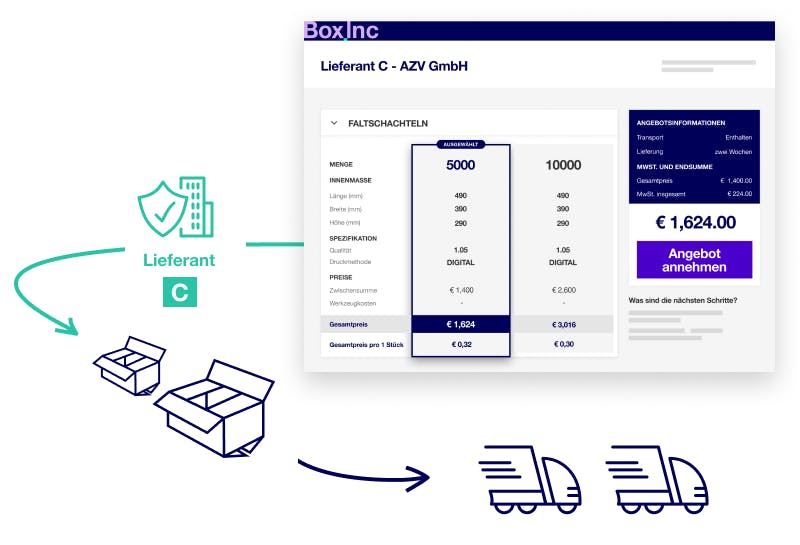 Easily secure your box supply
Even in times of peak demand
Save time
Find suppliers that have capacity from a single request.
Save money
Make smart offer comparisons to find the best deal.
All in one place
From customising boxes, to liaising with suppliers, and even ordering.
Any box. Any quantity.
From e-commerce to industrial components. From 10's of units to 1 000 000 and beyond.
No expertise needed
Box Inc guides you digitally from start to finish.
Build supplier relationships
Make easy reorders and find your ideal box suppliers.
Some tools really are free
Just like Box Inc
100% free to use
Commission and fee free
Always non binding quotes