Study by Box Inc: Germans don't believe in sustainable online retail
26 May, 2021
46 percent of consumers believe online commerce is not sustainable
44 percent of consumers believe its more sustainable to buy in store than online
Consumers believe its possible to make E-commerce more sustainable by addressing their concerns about transports and packaging
Swedish start-up Box Inc today unveils a representative study conducted together with YouGov. The Germany-wide survey found a discrepancy between facts and perceived perceptions of consumers: Consumers predominantly consider stationary retail to be more sustainable. The main reasons for this are the transport methods of the ordered goods and the packaging waste. From the consumers' point of view, the retailers are responsible for reducing their carbon footprint. The study also investigated which measures can contribute to improvement. These include the optimization of transport methods and returns, the use of sustainable, recyclable packaging, and carbon offsetting.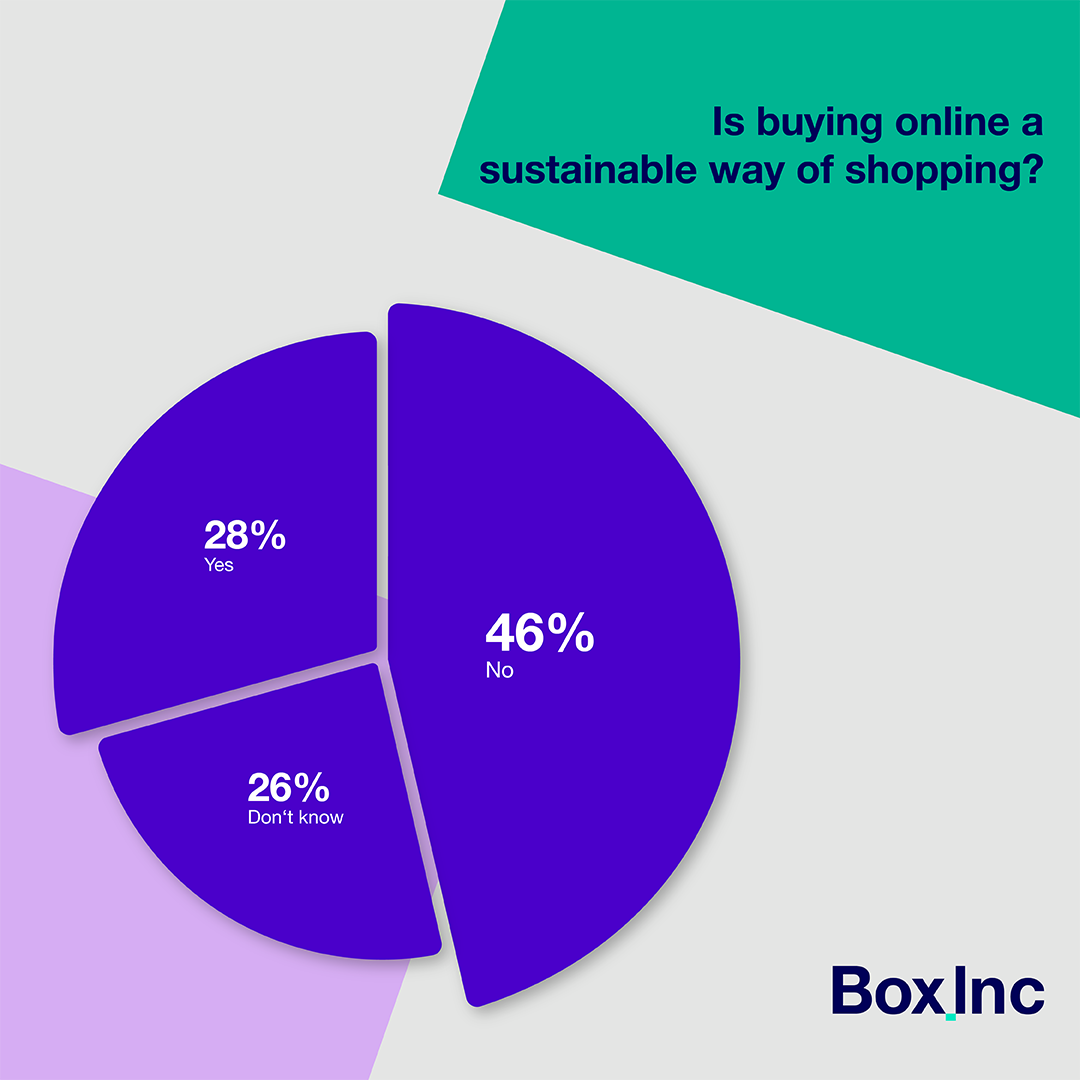 E-commerce is more sustainable than bricks-and-mortar retail
Since the start of the pandemic, the e-commerce sector has experienced a renewed boom. One topic that is discussed time and again in this context is sustainability. The results of a recently published study by Oliver Wyman speak for themselves: e-commerce is in fact more environmentally friendly than stationary retail. According to the Wyman study, shopping on the Internet is more sustainable than in stationary stores. This is primarily due to the emissions generated by retail buildings and consumers' transport to the store. Consumers think differently: 46 percent of those surveyed believe that e-commerce is not a sustainable form of shopping. Only 13 percent believe that ordering online is more environmentally friendly than in a retail store.
Transport methods and returns as sustainability killers
Consumers are particularly critical of the transport methods for online orders and returned goods, which require further transport: The majority of respondents believe that transport (49 percent) and returns (73 percent) make online retailing unsustainable. 59 percent of consumers believe that environmentally friendly delivery trucks are key to making transports sustainable. Consumers have several ideas about how to reduce return rates: up to 29 percent say that paying for returns could reduce them.
Sustainable packaging is the key
In addition to transport and returns, the respondents also focus on the packaging used by mail order companies. Consumers (68 percent) are particularly clear on one thing: plastic packaging has the most negative impact on sustainability. Instead, consumers believe that packaging should be recyclable (57 percent) or paper-based (40 percent) – such as corrugated cardboard or cardboard. More than half (53 percent) of those surveyed think it is more sustainable if the same packaging can also be used for possible returns.
Majority sees retail as having a duty to reduce emissions
Despite the broad social discourse on carbon footprint, a quarter (25 percent) of respondents do not know what it is all about – but the majority have a good or some understanding of it. A high share of consumers (28 percent) say they would pay to offset the carbon emissions of the shipment of their online purchase. The majority, however, is not interested in this and sees the responsibility with online retailers.
Mikael Fristedt Westre, founder and CEO of Box Inc, explains: "We wanted to understand what consumers believe to be true about sustainability in e-commerce and it is fascinating to see how it can differ from presented facts. This is truly an opportunity for online stores to educate consumers."
Methodology
The representative study was conducted by YouGov on behalf of Box Inc. The survey took place between April 21 and 23, 2021, in the course of an online survey. The sample consisted of 2,084 consumers in Germany.
The complete whitepaper on the study with all results as well as tips for even more sustainable online trade can be found at https://boxinc.com/en/blog/ecommerce/what-is-sustainable-ecommerce-according-to-german-consumers.
About Box Inc
Box Inc is a digital B2B marketplace for the procurement of corrugated board packaging. The platform makes it easier for companies to purchase packaging that is renewable, plastic-free, widely recycled and therefore a low-carbon alternative for brands and companies. The company was founded in 2019 and is part of Stora Enso, one of the world's leading providers of sustainable solutions in the fields of packaging, wood-based biomaterials, wood construction, and paper. Box Inc operates as a separate and independent company, but follows Stora Enso's strict supplier code of conduct regarding sustainability. More information via https://boxinc.com/de.
Stora Enso launches
Box Inc – a B2B marketplace
for renewable packaging
May 4, 2020
Stora Enso introduces Box Inc, a digital B2B marketplace for corrugated packaging made of renewable materials. Box Inc is a new platform business designed to help companies source packaging easily online, while enabling suppliers to access new customers without having to create their own digital presence.

"Box Inc digitalises the traditional buying process by allowing buyers and sellers of packaging to complete the full sourcing journey online," said Mikael Fristedt Westre, Head of Box Inc. "As customers are increasingly expecting digital convenience, we offer a smart solution that reduces the time and effort needed to find the best offer."
Box Inc has launched in Germany, the largest European market for corrugated packaging, with plans to expand to other markets in Europe. Box Inc makes it easier to buy packaging that is renewable, plastic-free and widely recycled and is a low-carbon choice for brands and companies.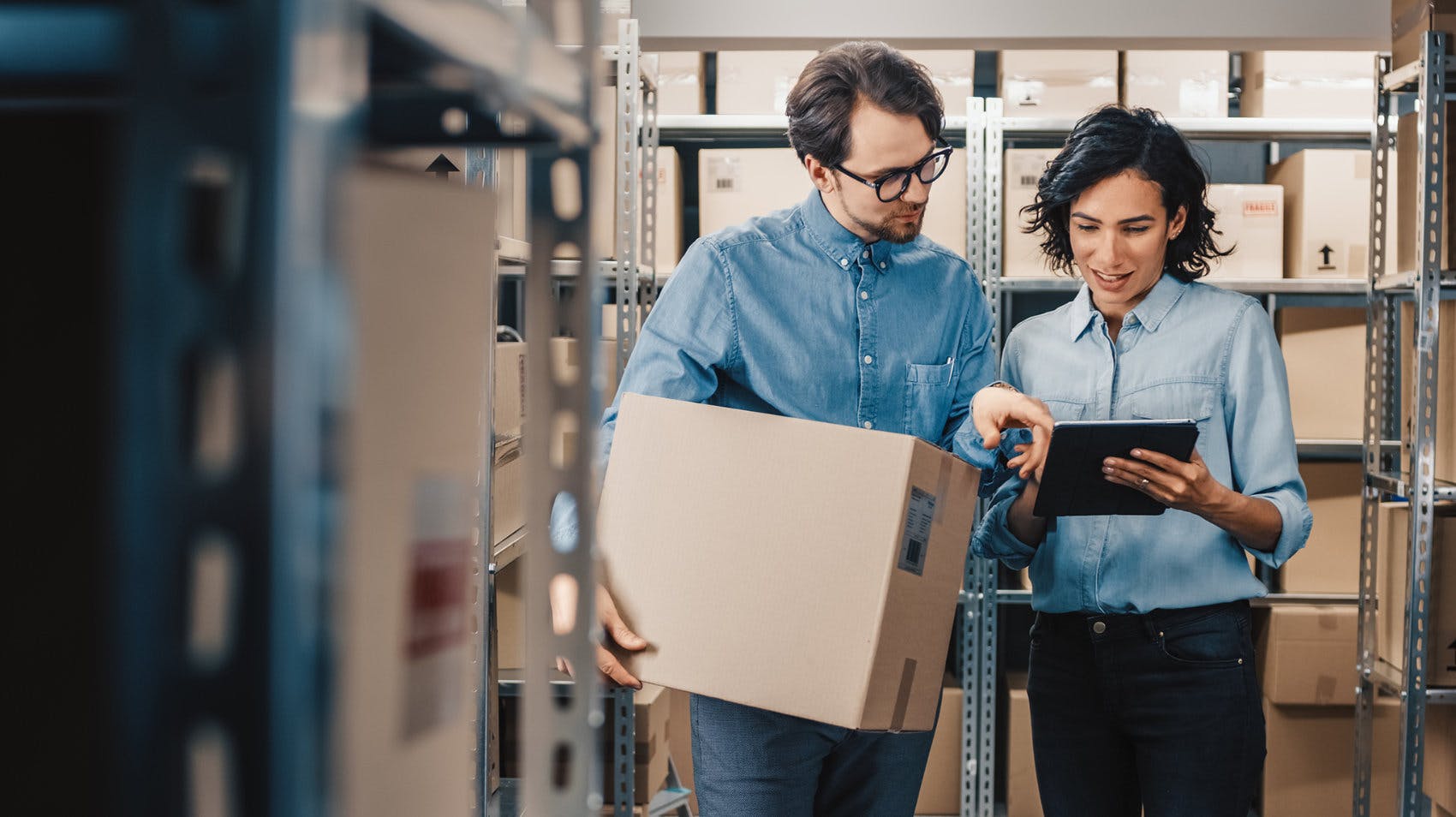 There are no fees associated with purchasing packaging on Box Inc and payments are handled securely. Revenue is generated by charging a commission fee paid by the supplier based on actual orders. Box Inc is fully owned by Stora Enso but operates as its own legal entity and brand.
"With Box Inc, we are leveraging Stora Enso's strong market presence and knowledge of the corrugated packaging industry. As a front runner in digitalisation in our industry, we see Box Inc as a great example of a platform business adding value to suppliers and customers alike," says David Ekberg, Head and EVP of the Packaging Solutions division at Stora Enso.
For more information about Box Inc, visit www.boxinc.com/en.